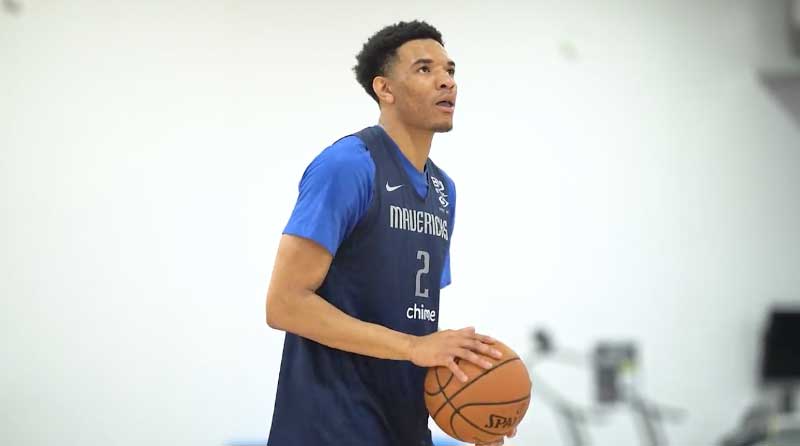 By Leobert Julian A. de la Peña
The Magnolia Chicken Timplados just kicked off its off-season import signing after acquiring former NBA player Tyler Bey as their reinforcement for the upcoming PBA Commissioner's Cup.
The 36th overall pick during the 2020 NBA Rookie Draft will be playing for the first time in the PBA and is looking to put Magnolia back in the championship stage of the import-laced conference.
It was Magnolia's head coach Chito Victolero who confirmed the development and already announced that Bey already signed the contract for the playing season.
Listed at six-foot-seven, Bey was a standout from the Colorado Buffaloes and is widely known to be a top-tier defensive player.
Proof is his Defensive Player of the Year award during the Pac-12 of the US NCAA when he was still playing for Colorado.
Victolero added that Bey will be a perfect fit to their system and will anchor a heavy load of the Magnolia defense once tip-off starts.
Despite the import height limit put at six-foot-nine, Victolero and his coaching staff are already firm with their decision of signing the six-foot-seven power forward.
Bey is also a versatile player who can guard all positions using his speed, lateral agility, length, and quickness in recovering from pick-and-roll delays.
The 25-year-old defensive menace had a short stint with the Dallas Mavericks before playing in various leagues like the NBA G League.
Bey played for the Rio Grande Valley during his G League stint and had some memorable outings including a 31-point night alongside 17 big rebounds.
The Chicken Timplados also confirmed that Bey will be training with the squad next month and has already secured the necessary documents to set foot in the Philippines.