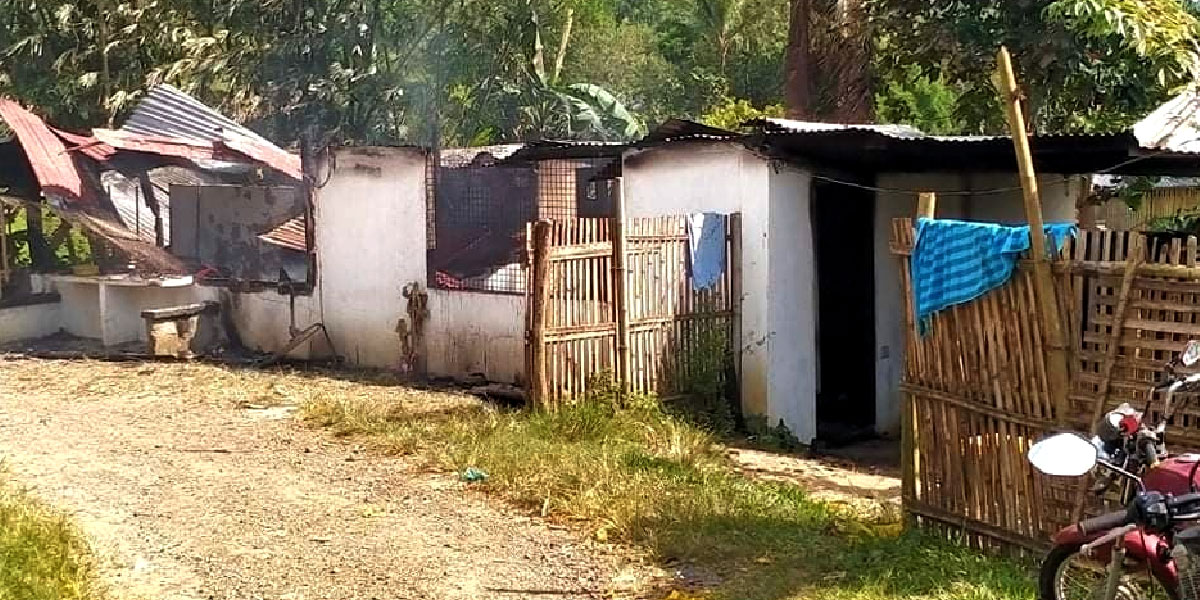 By Felipe V. Celino 
ROXAS CITY, Capiz – A house owned by a senior citizen was totally burned after it was allegedly torched by her brother Sunday afternoon at Brgy. Intampilan in Panitan, Capiz.
The Bureau of Fire Protection (BFP)-Panit-an identified the owner of the house as Evelyn Dellota, 60, of Sitio Taak-tak, Barangay Intampilan.
SFO2 Marlon Garbo, Acting Fire Marshal of BFP-Panit-an, said they are verifying reports that Evelyn's brother, Arkanjan Dellota, intentionally lit the house afire.
Investigation by Panitan Municipal Police Station indicated that prior to the incident, a commotion ensued between Evelyn and Arkanjan.
After the commotion, Evelyn went outside of her house to get something. She later returned to her house already aflame.
More or less P80,000 worth of property went up in smoke, arson investigator claimed.
Garbo said the house was made of mixed materials.
Arkanjan is facing an arson charge if authorities find proof against him.