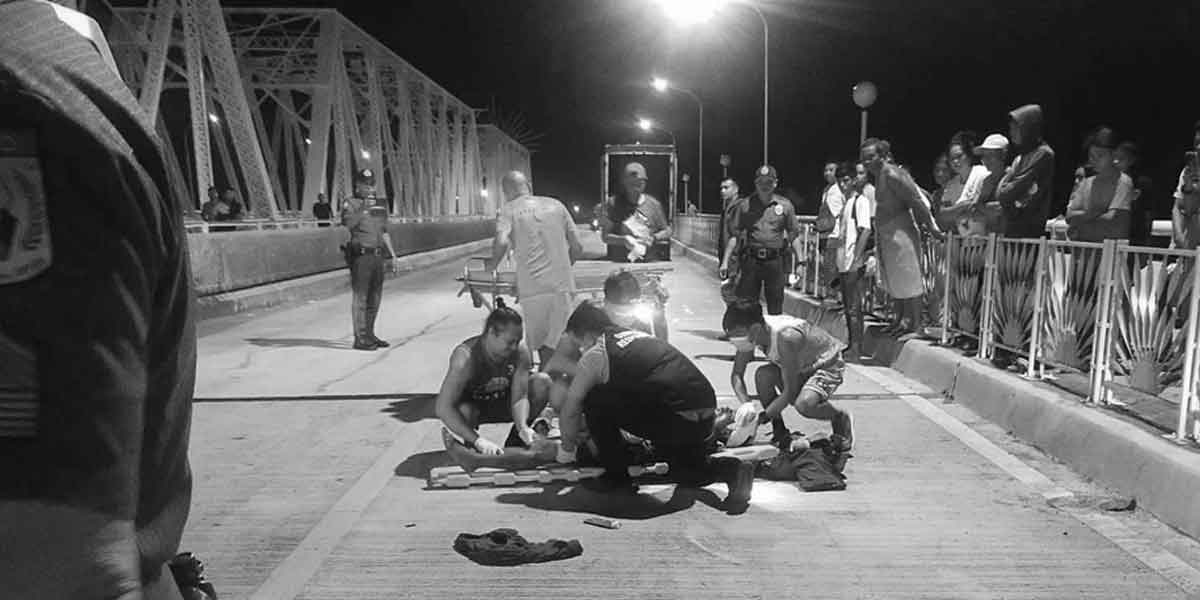 By Jennifer P. Rendon
A man died after he allegedly intentionally jumped in front of a speeding truck early evening of Sept. 28 at Guimbal, Iloilo.
Captain Felice Dioso, Guimbal police chief, said the victim has yet to be identified.
But Dioso said they are inclined to believe that the man, who was deemed to be in his late 20s was mentally challenged.
"He was usually seen loitering at the town plaza. But residents didn't mind him as he was not acting violent," she said.
He appeared to have not taken a bath and sported long hair. But when the incident happened, Dioso noted that his head was already shaved.
He was wearing a red t-shirt, stood at 5 feet 1 inch, and had a barbed wire design tattoo on his right shoulder.
Immediately prior to the incident, residents noted that the victim was walking on the pavement along Barangay Bongol San Vicente, Guimbal seemingly unmindful of his surroundings.
But when he saw the truck van heading towards his way, he immediately leaped in front of the vehicle.
The van then ran over the victim.
The driver, 20-year-old Cris Ivan Perez of Barangay Palaca, Miagao, Iloilo, claimed that it was too late for him to avoid hitting the man.
Members of the Municipal Disaster Risk Reduction and Management Office (MDRRMO) took the victim to Rep. Pedro Trono Memorial District Hospital where he was declared dead on arrival.
Dioso said the victim succumbed to head injuries.
Perez immediately turned himself in after the incident.