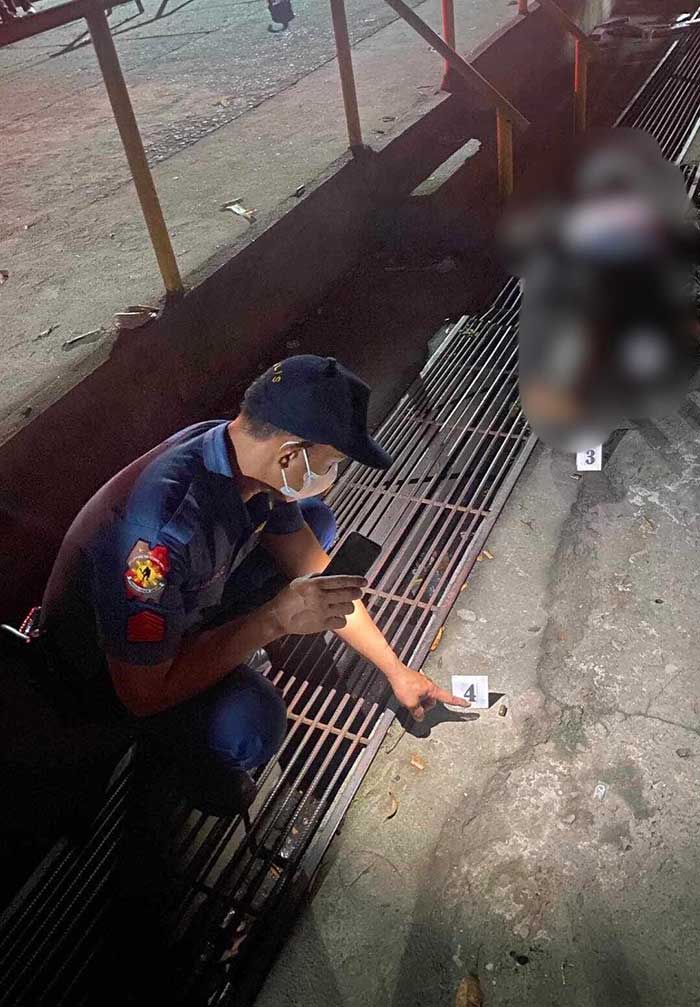 By Glazyl Y. Masculino
BACOLOD City – Police are looking for closed circuit television (CCTV) camera footages that could help them locate and identify the two robbers who killed a man and wounded his wife at Concepcion Public Market in Zone 4, Barangay Concepcion, Talisay City, Negros Occidental yesterday.
Killed on the spot was Ildefonso Medalla of the said village. His wife Denalyn Medalla was wounded. The couple worked as cooks in an eatery in the market.
Major Karena Onio, deputy chief of Talisay City Police Station, said the couple was about to open the eatery around 3:15 a.m. when they discovered two unidentified persons coming out of an adjacent sari-sari store.
Onio said the perpetrators were caught off guard upon seeing the couple. Then they took Denalyn's bag, based on her allegation.
A commotion then followed when Ildefonso refused to give them his wife's bag, leading to the shooting incident.
Onio said they have yet to determine the injuries that Ildefonso suffered, but Denalyn suffered a lone gunshot wound in the upper abdomen and was referred to Corazon Locsin Montelibano Memorial Regional Hospital here, where she is already stable.
Police recovered from the scene five fired bullets and a slug of an unknown gun caliber.
Onio said that some packs of cigarettes believed to be left by the perpetrators when they fled on board a motorcycle were also seen outside the sari-sari store.
Onio said the robbers destroyed the padlock of the store using a bolt cutter, forcing their way in.
The robbers, whose faces were covered, allegedly took P50,000 worth of coins from the counter, and P100,000 worth of cigarettes.
Onio said that inventory of the other stolen items is ongoing.
Prior to the incident, Onio said that business owners in the market have not seen any suspicious individuals in the area.