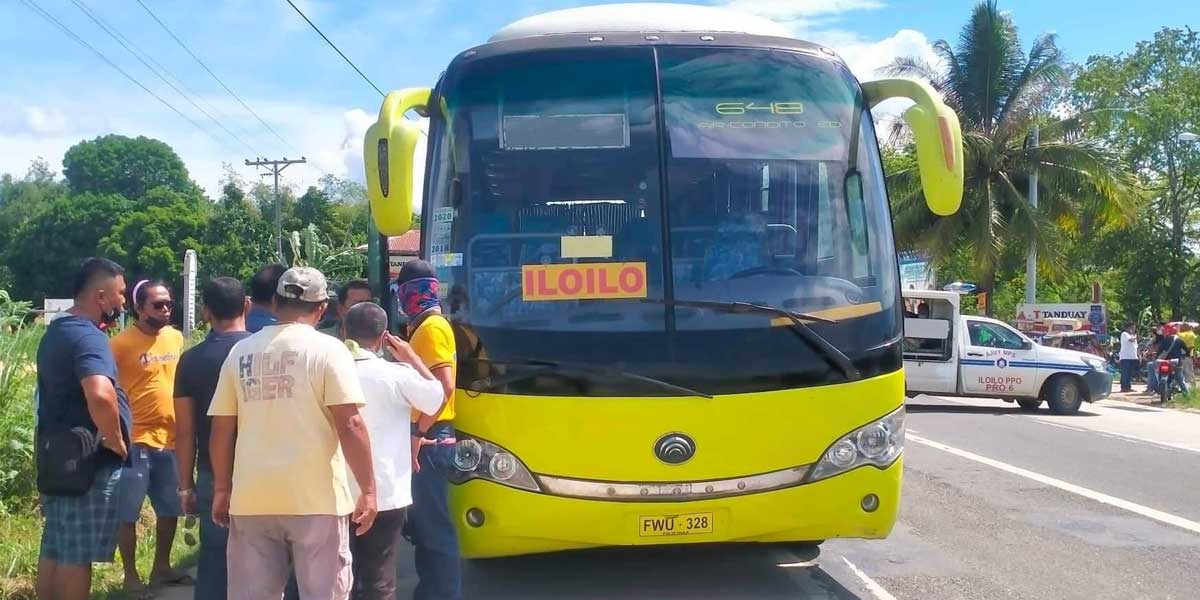 By Jennifer P. Rendon 
Three bus passengers, including a three-year old boy, were wounded after a man ran amuck and attacked them inside a bus in Ajuy, Iloilo morning of June 7, 2022.
The victims were identified as live-in partners Mea Panes, 24 and Jeramel Perez, 31, and their 3-year-old son, of Barangay Lumbia, Estancia, Iloilo.
The suspect, Rodel Ilagan, 41, a resident of Zone 1, Brumax Road in Barangay Cubay, Jaro, Iloilo City, was also wounded after Perez punched him and got hit by the knife he used in attacking the victims.
According to Corporal Aron Animas, Ajuy police investigator, the bus came from Estancia to Iloilo City,
Ilagan boarded the Ceres Bus terminal in Sara, Iloilo.
There were about nine passengers, including the suspect, when the incident happened.
Animas said the passengers, bus driver, and conductor did not have a hunch that something was amiss because Ilagan looked and acted "normal."
As the bus was passing through Barangay Mangorocoro, Ajuy, Ilagan casually stood up and attacked the victims.
The suspect was subdued after passengers were able to ask for help from a passing patrol vehicle of the 2nd Iloilo Provincial Mobile Force Company based in Sara town.
Ilagan allegedly did not resist when police arrested him.
Animas said there was no apparent provocation for him to assault his fellow passengers.
Police investigators have yet to ascertain why Ilagan was in Sara and what could have driven him to make the random attack.
"We couldn't talk to him sensibly. Daw may diprensya sya sa paminsaron (He appears to be mentally challenged)," he said.
No family member went to the police station, as of press time.