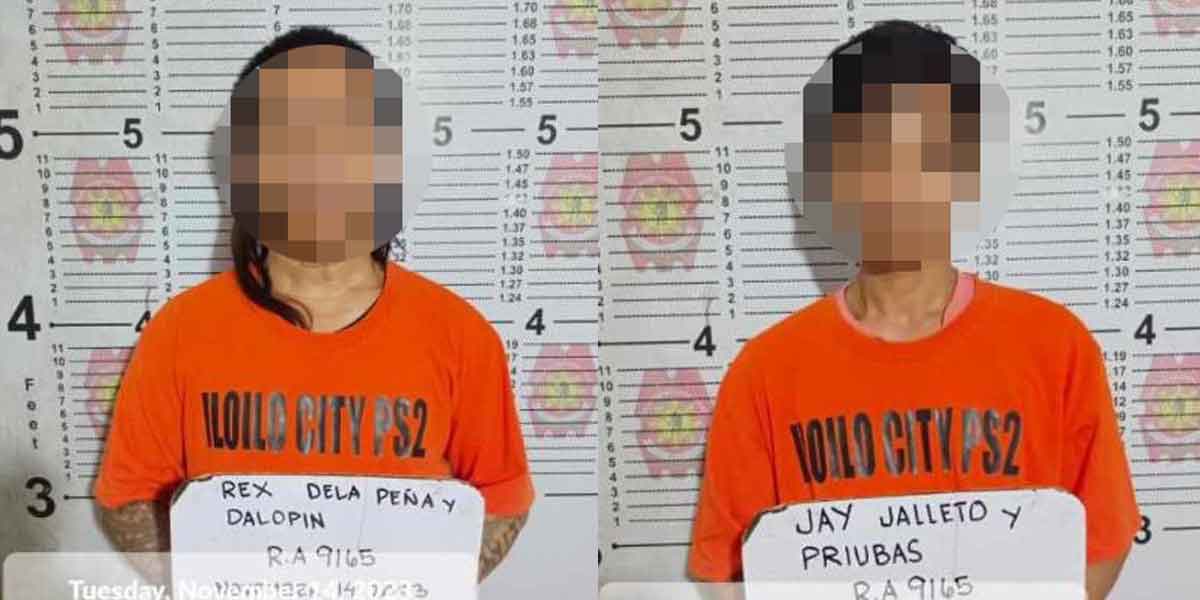 By Jennifer P. Rendon
The man who killed a female nursing student 13 years ago was again arrested.
This time around, it's for alleged drug pushing.
Rex dela Peña, 40, was collared with his friend, 27-year-old Jay Galleto, at their place in Zone 2, Barangay Baldoza, Lapaz, Iloilo City late afternoon of Nov. 14.
Members of the Iloilo City Police Office – City Drug Enforcement Unit (ICPO-CDEU), together with personnel from the Iloilo City Police Stations 1, 2, and 4, nabbed them after they allegedly connived in selling a sachet of suspected shabu for P12,000.
Recovered from the suspects were two more knot-tied plastic bags and nine sachets containing suspected shabu, a mobile phone, and its box, various shabu paraphernalia and other non-drug items.
Lieutenant Colonel Antonio Benitez Jr., CDEU chief, said the seized drugs weighed around 146 grams and were valued at P986,000.
Benitez said the suspects were arrested after three weeks of monitoring.
The police have received complaints that they have intentionally turned off the street lights at the entrance leading to their place.
There were also several non-residents who frequently visited dela Peña's home.
PREVIOUS CASE
Dela Peña, who was also convicted for violating the anti-fencing law, hogged the limelight after he was accused of killing a nursing student in October 2020.
He initially denied allegations of killing 20-year-old Dominique Ann Estampador of Villa Hermosa Subdivision, Brgy. Baldoza.
But he later admitted stabbing Estampador to death claiming he got irked over the latter's retort to his advances.
Prior to the incident, the suspect said that he came from a drinking spree at a nearby village.
Before going home, he passed by an internet cafe and lingered for some time.
As he was about to enter the subdivision's entrance, he saw the victim.
The drunk suspect allegedly asked Estampador if he could bring her home.
But the victim retorted: "Ano ako bata nga kinahanglan idul-ong?!"
This allegedly irked the suspect who then tailed Estampador.
The two even fell to the ground as the victim tried to escape from the suspect's grasp.
At this juncture, dela Peña stabbed her haphazardly and left her body in an open drain.
Another witness also saw dela Peña running with only one slipper on.
Estampador's body was later found slumped in a drainage canal.
Police claimed that Estampador, a fourth-year nursing student of the Iloilo Doctors College, bore 12 stab injuries on the different parts of her body.