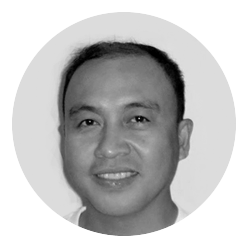 By Alex P. Vidal
"There are people who curse worse than me and want to hide it all, but I ain't no hypocrite."—Bushwick Bill
MANG Pepeng, 84, and his wife, Estelita, 85, finally received their stimulus checks worth $1,400 each on March 27.
Contrary to what he passionately declared two weeks ago, Mang Pepeng didn't reject the largesse from Uncle Sam, which was part of the $1.9 trillion pandemic stimulus package otherwise known as the American Rescue Plan Act of 2021.
"Better late than never," the old man, who survived the pandemic by taking a Tylenol tablet in June 2020, beamed.
Mang Pepeng and Estelita were "expecting" to receive the checks before March 24 but they arrived late.
According to the Internal Revenue Service (IRS), Social Security recipients and railroad retirees who weren't required to file federal tax returns for 2018 or 2019 will receive $1,200 stimulus payments automatically based on information contained in their "1099" benefit statements
Under the law, a single filer making up to $75,000 will receive the full payment, while those earning up to $80,000 will get a reduced amount. Joint filers making up to $150,000 will get the full $2,800, while those earning up to $160,000 will receive a smaller amount.
Previously, the phase-out thresholds were $100,000 for single filers and $200,000 for joint filers in the House version.
-o0o-
Eligibility was based on our most recent tax return and adjusted gross income.
For the third round of checks, the IRS used our 2019 or 2020 tax return to determine if we qualified for the direct payment.
Social Security beneficiaries, Disability Insurance beneficiaries, Supplemental Security Income recipients, Railroad Retirement Board beneficiaries, and Veterans Administration beneficiaries all were eligible for the payment even if they didn't file a 2019 or 2020 tax return
"Ayoko kong tanggapin yan kahit na dumating (I won't get the check if it would arrive)," Mang Pepeng, a native of Nueva Ecija, told his fellow Filipino-Americans in Queen's Elmhurst community the second week of March.
"Naawa ako sa mga bata sa masunod na henerasyon. Sila kasi ang magbabayad sa utang na yan (I pity the children in the next generation who will pay that debt)."
He believed that if Mr. Trump were the President, Congress would reject the $1.9 trillion pandemic aid package.
Mang Pepeng was criticized by pro-Biden Pinoys in the community for being a "hypocrite."
"Sabi ko na nga ba. Kunwari iingay siya na ayaw pero pagdating ng stimulus check masaya naman siya (I knew he would take the stimulus check even if he was grumbling against it)," said Demit, 61, a Democrat and supporter of former President Barack Obama.
-o0o-
Mang Pepeng, a loyalist of former President Donald Trump, scored the Biden administration's "excessiveness" and "wasteful" law, which was President Joseph Biden's first big legislative initiative making good his campaign promises of more economic relief in the wake of the COVID-19 pandemic.
Mang Pepeng, who fled the Philippines after Marcos declared Martial Law on September 12, 1972, echoed Sen. Pat Toomey, a Pennsylvania Republican, who called the bill "wasteful, poorly targeted, and largely unrelated to COVID."
Taxpayers who don't receive a direct deposit by March 24 may get their payment as a paper check or a prepaid debit card in the mail.
The first batch of payments was worth approximately $242 billion, or more than half of the $450 billion earmarked for stimulus payments.
It went to taxpayers who have direct deposit information on file at the IRS, either from their 2019 or 2020 tax returns or from those who used the IRS Non-Filers tool in 2020.
The majority of payments were expected to go out by direct deposit, but around 150,000 paper checks—worth approximately $442 million— have been mailed as part of the first batch.
This round is $1,400 per eligible individual plus a $1,400 bonus per dependent.
Around 158.5 million households are expected to receive a payment under the new stimulus deal, according to the White House.
(The author, who is now based in New York City, used to be the editor of two dailies in Iloilo)