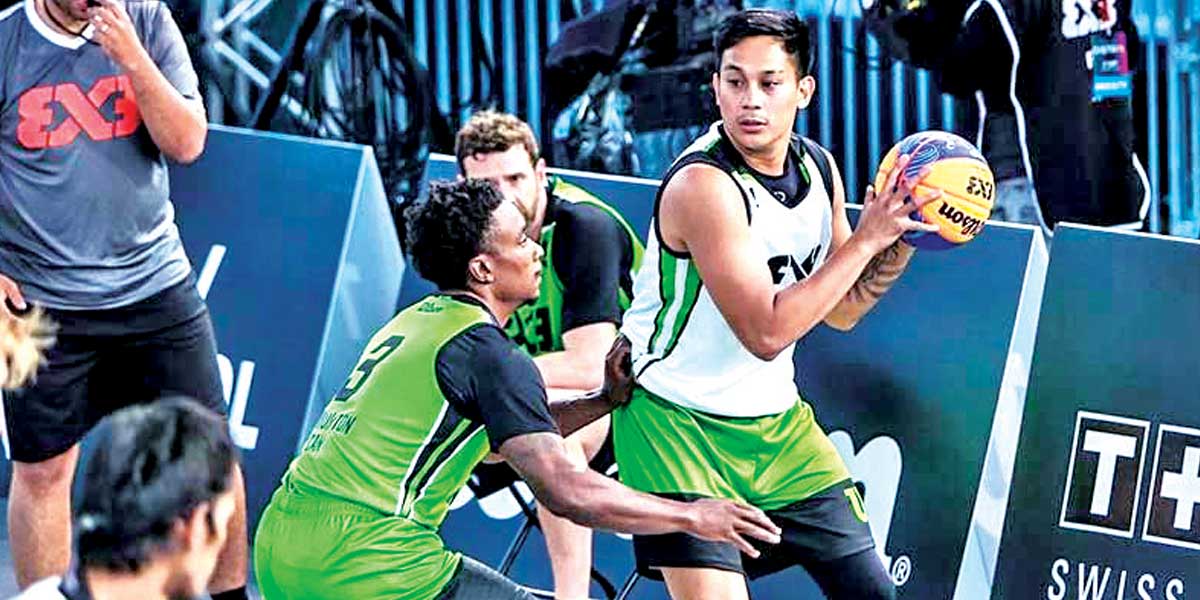 By Leobert Julian A. de la Peña
The Manila Chooks 3×3 squad ended their FIBA Montreal Masters Pool campaign with a 10th place finish after going for a 0-2 record in Group D.
Despite Mac Tallo's stellar outing in the international tournament, the Manila Chooks team still wasn't able to get one win.
Tallo shot the lights out in their second game against the world no. 10 ranked Edmonton team but still fell, 16-21.
The Cebuano hooper scored 11 out of the 16 points of Manila Chooks during their clash against the giants from Edmonton.
Tallo put on a show and displayed his off-the-charts offensive skills after taking the Edmonton defenders to school in several isolation plays.
Manila Chooks lost their first game against world no. 8 Antwerp, 9-21, where they had trouble defending the towering opposing players.
"We have no excuses. Hindi lumabas yung mga pinractice namin. We as coaches are accountable, lalo na ako, sa result ng campaign natin. Hindi ko napalabas yung mga pinrepare natin," bared head coach Aldin Ayo.
Home team Old Montreal finished dead last in the tournament while American squad Omaha joined Manila in 10th place.