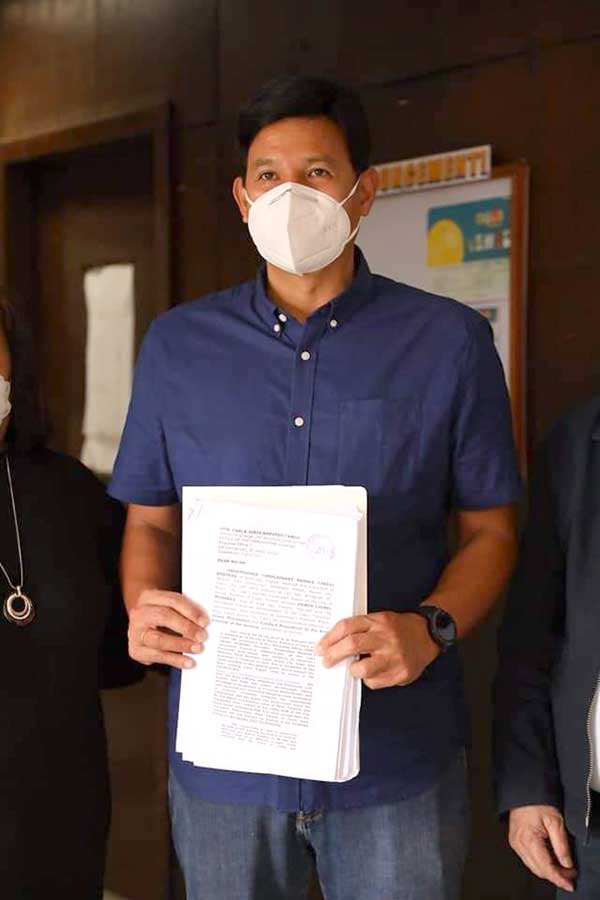 By Felipe V. Celino
ROXAS CITY, Capiz – Mayor Ronnie Dadivas of this city on Thursday, March 10, 2022, filed three cases against Capiz Provincial Administrator Edwin Chinel Monares for the latter's Facebook posts against the Roxas City government.
Dadivas sued Monares for cyber libel under the Cyber Crime Prevention Act of 2012 and an administrative case for grave misconduct and conduct prejudicial to the best interest of the service.
The charges were lodged with the Office of the Ombudsman in the Visayas in Iloilo City.
Dadivas also filed civil cases for damages against Monares with the Regional Trial Court here.
The cases are in relation to Monares' social media posts about the Commission on Audit's findings on Roxas City's finances.
Dadivas said he only followed through with his earlier statement that he will exert legal remedies to discipline Monares for allegedly "spreading misleading information that destroyed and tainted his integrity as well as the city government."
The mayor believed that Monares's actuation was nothing but dirty politics and should not be followed by public officials.
Monares welcomed the charges saying there was no malice in his Facebook posts.
He claimed that his public posts were based on COA's Audit Observation Memorandum (AOM) on the P1.335 billion worth of Property, Plant, and Equipment (PPE) of the Roxas City government that were purportedly unaccounted.
Monares said he will let his lawyer address the matter once he receives the complaint.