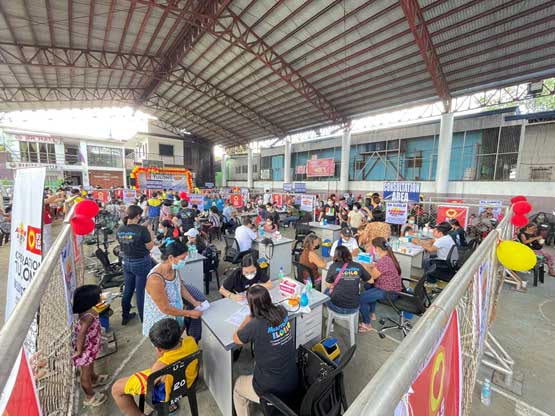 Operation Tulong – Manila Broadcasting Company's 45-year-old corporate social responsibility initiative – is expanding its commitment beyond Manila to provide aid and facilitate meaningful changes within the communities the broadcast network serves nationwide.
Beginning November 11, the definitive public service program launched by MBC's flagship station DZRH in 1978 encompassed the participation of its FM radio operations nationwide via Love Radio, Yes the Best, Easy Rock, and Aksyon Radyo stations in La Union, Baguio, Dagupan, Laoag, Lucena, San Fernando, Santiago, Tarlac, Bacolod, Cebu, Iloilo, Tacloban, Butuan, Davao, General Santos City, and Cagayan de Oro.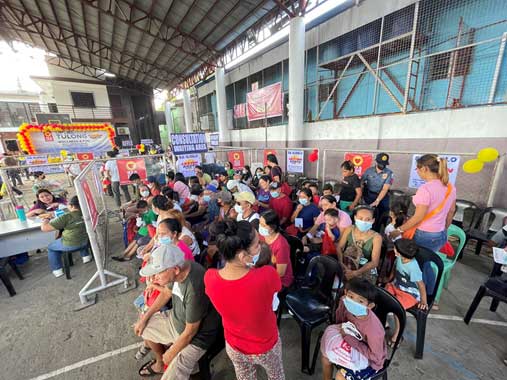 Since its inception, Operation Tulong has grown from a simple mission manned by radio anchors led by Manny Calpito, who responded to requests from indigent listeners for financial assistance to buy medicines. Back then, its member – volunteers were taxi drivers, and their primary role was to pick up donations pledged on air via the station's evening programs. For this, the program received a special Papal award from no less than Pope John Paul II during his visit. Believing that radiomen have the power to get things done, Operation Tulong has also allowed listeners to air their grievances, call on missing relatives worldwide, seek help for free legal assistance, or appeal to government officials to act on issues and complaints. In 1983, it was elevated to the Radio Hall of Fame in the Catholic Mass Media Awards, where, to this day, DZRH continues to be cited for airing the Best Public Service Program.
Through the years, Operation Tulong has made its presence felt in various ways. DZRH anchor Mae Binauhan has constantly worked on feeding programs, medical and dental missions, bloodletting activities, job fairs, and other outreach activities in cooperation with LGUs, medical associations, and private entities. They have treated public utility drivers to modest care packages with entertainment. They man emergency assistance kiosks during All Saints Day and Holy Week. Fellowship activities with soldiers wounded in Marawi were also held. Transistor radios have been donated to disaster-prone areas. Volunteers have led the regular cleanup of Manila Bay.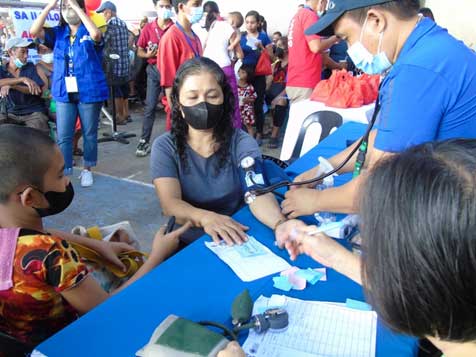 With its teams on 24-hour duty, disaster search, rescue, and relief operations of the national government have, for over four decades now, relied heavily on Operation Tulong's support. Indefatigable field reporters from all over the country continue to risk their lives, giving on-the-spot situations during natural calamities and disasters, day in and day out.
At present, Operation Tulong, in collaboration with the International Council For Small Business Philippines and different Rotary Clubs, provides business opportunities to poor families living in Metro Manila.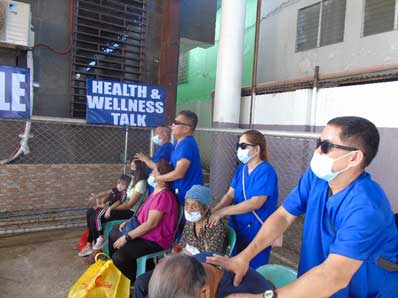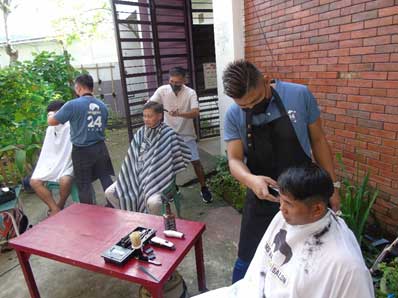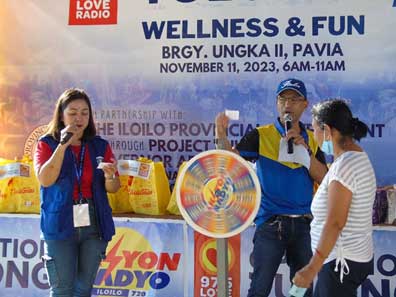 Operation Tulong has also strengthened the sense of volunteerism in civic society. By making it a full-fledged corporate-wide program, encompassing all its stations nationwide, including FM Radio Operations, MBC now harnesses the strength, reach, and public awareness of more than 200 stations, making it the largest broadcasting network in Asia for years. Daily needs assessment by the stations will give rise to subsequent work on the grassroots level, serving as a conduit between the citizenry and public and private entities that can assist.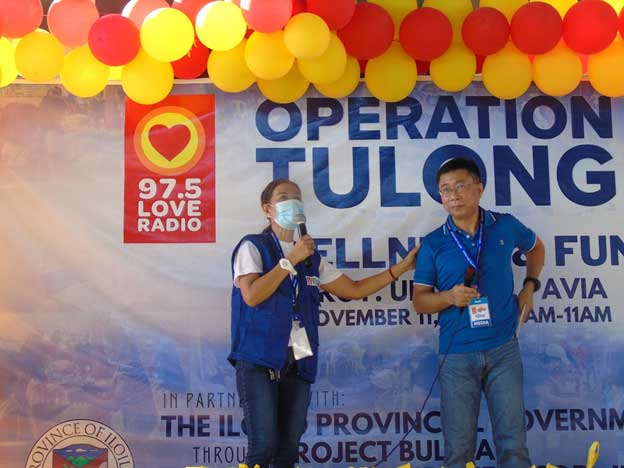 Since 1996, when it expanded operations to an unprecedented 97 percent of the Philippine archipelago under its "one station, one nation initiative" through the stewardship of MBC Chairman Fred J. Elizalde, it remains the only network in the country that is on the air nationwide, 24 hours a day, on digital stereo quality, simulcast via satellite to relay stations in key provincial cities. Having taken new media by the horns and further enhanced by its presence on television via DZRH News Television, it continues to mine the potential of the Internet and maximize MBC Operation Tulong's accessibility to audiences here and abroad.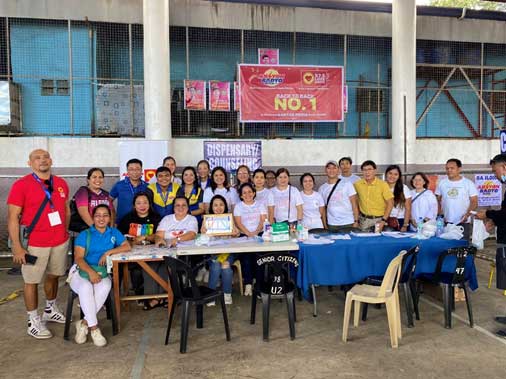 All these are part of the network's humble way of paying back the Filipino public, which for more than eight solid decades, has witnessed and supported DZRH, Love Radio, Yes The Best, Easy Rock, Aksyon Radyo, and Radyo Natin as Manila Broadcasting Company sets the trends in radio with its appearance for grassroots entertainment and its unerring pulse on our daily lives.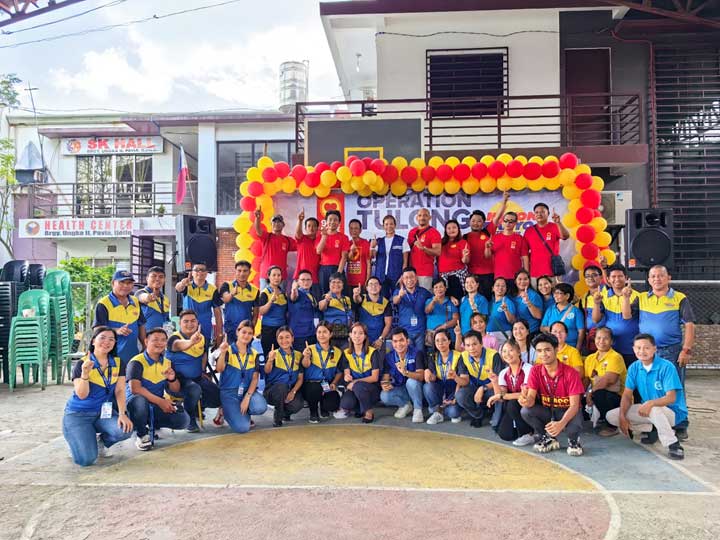 In Iloilo City, the first event for Operation Tulong of Aksyon Radyo Iloilo and Love Radio Iloilo was held in Barangay Ungka II, Pavia. The two MBC stations partnered with the Iloilo Provincial Government through its "Project Buligay," Iloilo Governor Arthur Defensor, Jr., the Provincial Hospital Management Office and the Local Government Unit of Pavia.
Aside from free medical consultation, medicines and vitamins, the beneficiaries also availed of free haircut and massage. From an initial target of 200 beneficiaries, the event was able to offer free medical services to a total of 283 beneficiaries making it a very successful one.