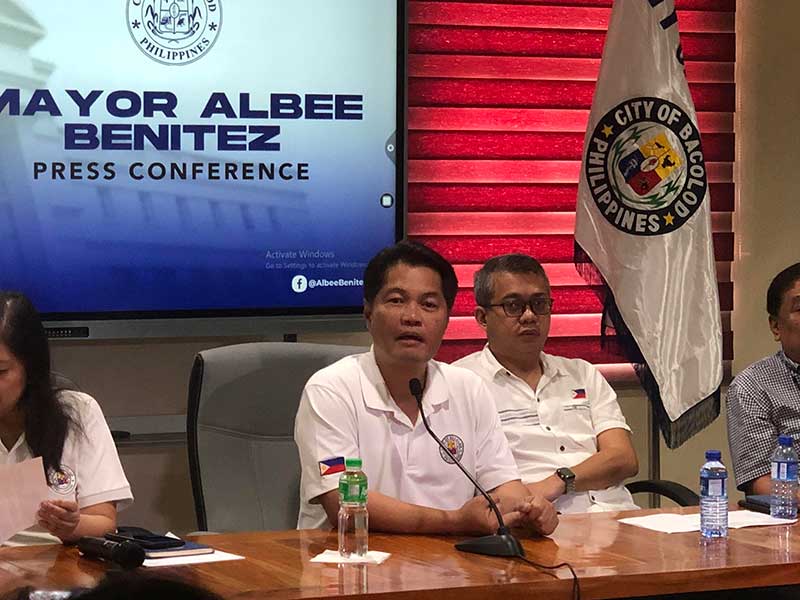 By Glazyl Y. Masculino
BACOLOD City – Mayor Alfredo "Albee" Benitez has urged the City Health Office (CHO) to take all preventive measures against the respiratory syncytial virus (RSV).
"They have to be on top of it," Benitez said, adding that solutions should be put in place to prevent its spread.
According to the Centers for Disease Control and Prevention, RSV is a common respiratory virus that usually causes mild, cold-like symptoms.
Most people recover in a week or two, but RSV can be serious. Infants and older adults are more likely to develop severe RSV and need hospitalization.
Benitez said that the city has already experienced the effects of COVID-19, thus the response against the RSV should be in place.
"Find all the preventive measures," the mayor told the CHO.
It was recently reported that some private schools here hold online classes due to the increasing cases of respiratory infections.
But, Dr. Grace Tan, head of the Environment Sanitation Division of the CHO, said that the city has not recorded a case of RSV.
Tan said they are waiting for a report so that they can conduct their investigation.
She said the CHO is intensifying their monitoring in barangays here to determine the number of flu cases.