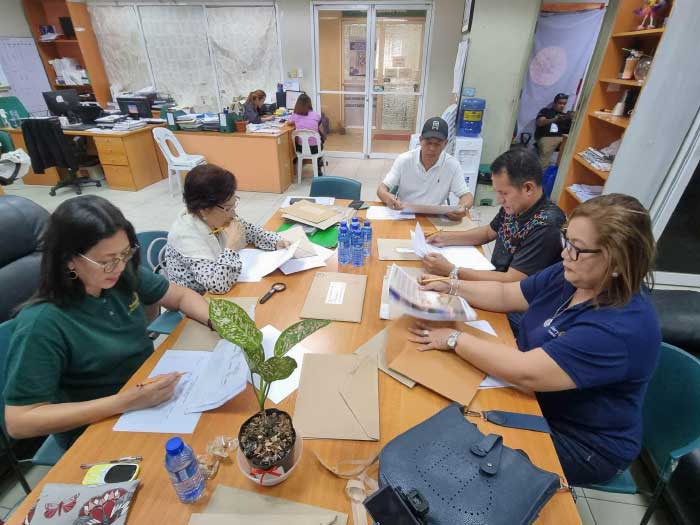 By Dolly Yasa
BACOLOD City – Organizers of the median island design contest picked five entries to vie for the final judging of the first median island design competition under the Bacolod City's clean and green program during the deliberation last Thursday at the Bacolod City Government Center.
There were 32 entries deliberated last Thursday.
The designs of Edmund Neil Mamon, Dominic Diocson, Arch. Clyde Louie De Guzman, Jam Meliton, and the Caceres' Group were named semi-finalists and will present their concept for the final judging set next week.
The winning design will be implemented by the city, in collaboration with civic groups and the private sector in rehabilitating median islands, particularly along major roads.
The initiative was first proposed to Bacolod City Mayor Albee Benitez a couple of months ago by the various Rotary clubs in Bacolod in partnership with the United Architects of the Philippines-Bacolod Azucar Chapter.
Benitez directed the city's Department of Public Service to work closely with the groups to choose a sustainable design that will form part of the government's clean and green program saying, "Any help the city government can get to beautify our surroundings is very much welcomed," adding that another group also volunteered to work on our city's sidewalks.
Local landscape architects and enthusiasts, including students, submitted entries that ranged from simple enhancements to futuristic and creative designs, highlighting safety, sustainability, and aesthetics, bearing in mind cost efficiency as well.
Part of the design contest includes enhancing the Luzuriaga burial grounds beside the city cemetery and making this an important tourism landmark in Bacolod for being the only cemetery in the middle of the road that has made it to the Guinness Book of World Records.
The judges during the elimination round were city consultant and former councilor, Atty. Sonya Verdeflor, Engr. Macky Maceda from DPS, Dr. Nena Nolido representing the Negros Occidental Garden Club, Arch. Rolem Basiya, president of UAP-Bacolod Azucar and Matè Espina, Incoming District Governor of Rotary District 3850.
Basiya lauded the designs, particularly those that focused on sustainability that went beyond beautification but even addressed flooding problems.
Espina said this program will level up what Rotary has been doing in caring for the environment and the communities they serve and is hopeful that this too will inspire residents to take pride in making Bacolod a green city.
DPS has identified median islands along the roads of the Bacolod old airport, Lizares-Mabini, Gatuslao, Lopez Jaena, Narra, Tindalo, B.S. Aquino North Drive, Banago, Bacolod-Talisay, and the Bata Circumferential road.
All semi-finalists will get P5,000 in cash while the winning design will bring home an additional P50,000.