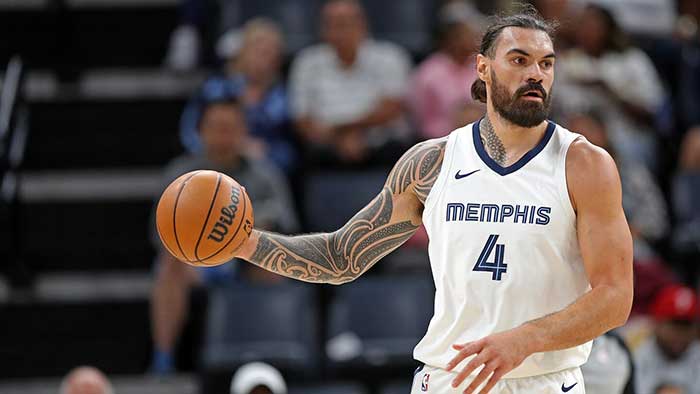 By Leobert Julian A. de la Peña
What a big blow for the Memphis Grizzlies.
Already set to miss superstar Ja Morant for the first 25 games of the NBA season due to his off-court behavior, bruising big man Steven Adams will also not see action after the franchise announced that he will be undergoing a season-ending surgery confirmed by the Grizzlies last October 23, 2023.
Memphis wrote in a statement that Adams will have his right knee operated on after full rehabilitation failed to nurse his posterior cruciate ligament (PCL).
Last January, Adams already sat out and was ruled out for the whole playoffs after injuring his PCL which hindered the Grizzlies campaign from a post-season success.
Two months after the injury, it was reported that Adams had a stem-cell injection but the progress report was too slow.
This is a difficult spot for the coaching staff of the Grizzlies after Brandon Clarke, their backup power forward, is still in his rehabilitation phase when he injured his Achilles in the last phase of the past NBA season.
"Grizzlies center Steven Adams will undergo a season-ending surgery on his right posterior cruciate ligament, after non-operative rehabilitation did not resolve ongoing knee instability," Memphis wrote.
Without Adams, the Grizzlies will have to bank on their gang rebounding as the veteran enforcer became their top board contributor when he was healthy during the last two seasons.
During his 42 games played last NBA season, Adams averaged an impressive 8.6 points, 11.5 rebounds, 2.3 assists, and 1.1 blocks.
His rebounding average was the best in the Memphis roster, better than rising star Jarren Jackson Jr. and Xavier Tillman.
As of this writing, Memphis is yet to make its moves whether it will opt for a sign-and-trade or find a valuable center in the free agency market to replace Adams for a season.