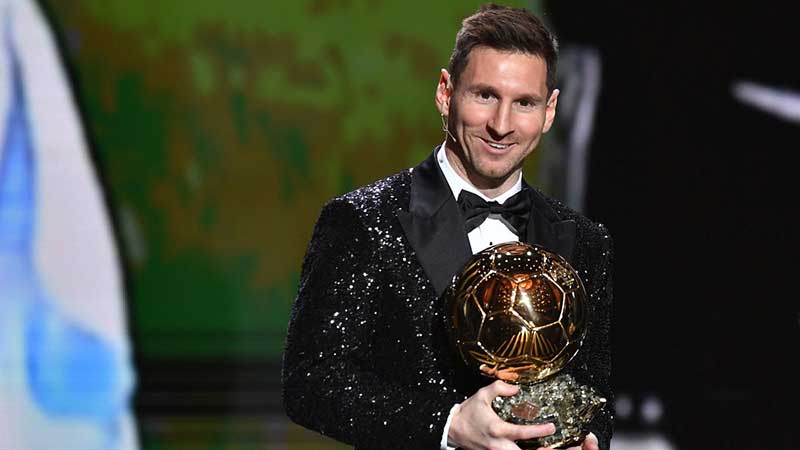 By Leobert Julian A. de la Peña
Argentinian superstar Lionel Messi just clinched his record-setting seventh Ballon d'Or Award after besting Bayern Munich's Robert Lewandowski and Chelsea's Jorginho.
Messi claimed the most prestigious football award two times in a row and is already two trophies ahead of Cristiano Ronaldo who currently holds five.
It was another sweet moment for Paris Saint-German's forward after winning his first-ever Copa America championship together with Argentina.
"It's incredible to be here again. Two years ago, I thought it was the last time. Winning the Copa America was key," Messi said.
Messi topped the scoring tally with 613 points while Bayern's Lewandowski garnered 580 points for second place and Jorginho settled for third with 460 points.
"I don't know if it's the best year of my life, I've had a long career, but it was a special one with the title with Argentina after the tough times and the criticism," added Messi.
Meanwhile, in the women's Ballon d'Or, Spanish midfielder Alexia Putellas won the award after lifting Barcelona to the Champions League championship trophy.
Rounding up the awards held at Paris's Theatre du Chatelet was the Under-21 Kopa trophy given to the 19-year-old sensation Pedri.