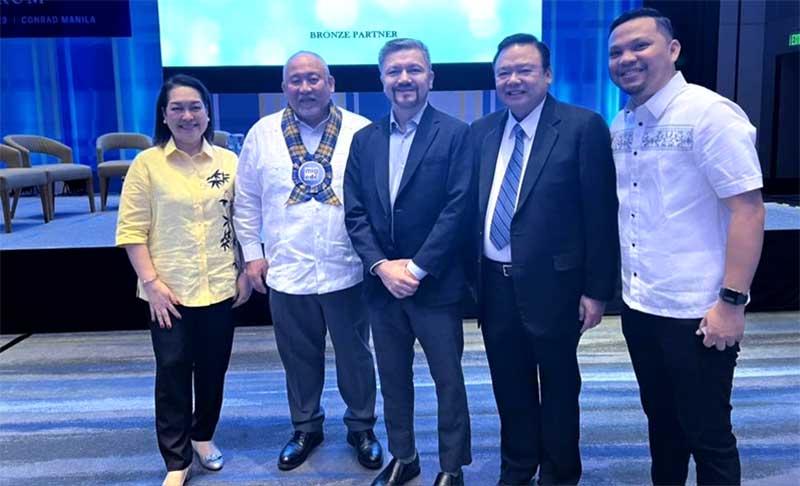 "We will replicate the success of Maynilad in terms of Water Supply Operation in Iloilo."
This was the pledge of Metro Pacific Water President and CEO Andrew Pangilinan in the first Metro Iloilo-Guimaras Investment Forum held at Conrad Hotel in Pasay, Metro Manila on Monday, November 20, 2023.
In support of Metro Pacific Water and Metro Pacific Iloilo Water to Metro Iloilo and Guimaras'  quest to establish Metro Iloilo and Guimaras as a preferred investment destination in Western Vizayas, MPW President and CEO Andrew Pangilinan and MPIW COO Robert Cabiles joined Iloilo City and the Metro Iloilo Guimaras Economic Development Council (MIGEDC) in partnership with the Iloilo Economic Development Foundation, Inc. (ILED) for the Investment Forum aimed to showcase Metro Iloilo and Guimaras as an ideal investment destination for potential investors.
MPIW, the major water distribution company in Metro Iloilo, shared with potential investors its pioneering initiatives and efforts it has incorporated and continues to build upon into its operations and water infrastructure projects within Metro Iloilo.
To meet the growing water demand from current market and potential investors, MPIW will be implementing a Php6 billion worth of water infrastructure projects for the next 10 years to achieve a sustainable water service operation.
Maynilad Water Services, Inc. (Maynilad) is the affiliate and technical Partner of Metro Pacific Water for several distribution and bulk water projects.