Fully embracing its commitment to community development, Meralco PowerGen Corporation-Global Business Power Corporation (MGen-GBP), through subsidiaries Panay Energy Development Corporation (PEDC) and Panay Power Corporation (PPC), actively participated in the recent 2023 Brigada Eskwela activity at La Paz I Elementary School in Iloilo City.
Brigada Eskwela, an annual undertaking organized by the Department of Education (DepEd), serves as a rallying call for both public and private sectors to unite and prepare schools for the commencement of the academic year. This initiative encompasses a range of activities, including school repainting and rectification of essential school utilities.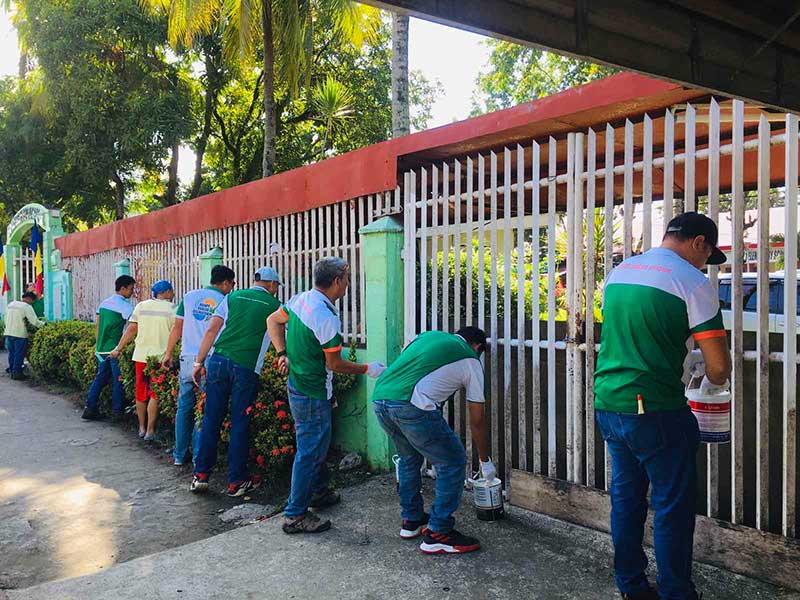 The participation of MGen-GBP in this meaningful endeavor underlines its steadfast commitment to fostering a conducive learning environment for students and educators alike. MGen-GBP also extended its encouragement to its scholars, partners, and affiliates to join the cause, resulting in a turnout of 140 dedicated volunteers.
"Our participation in the 2023 Brigada Eskwela is our commitment to nation building and to our company's value of "MALASAKIT". It is our hope that through this volunteering activity, we are contributing to make the students' school conducive to learning and development," said Antonio J. Cabalhug, Jr., FVP for Panay Site Operations.
"Since then, MGen-GBP and its subsidiaries are our constant stakeholders providing much support to La Paz I Elementary School. We now have a stable electricity supply because MGen-GBP previously repaired our electrical wirings. This year, I have goosebumps to know that our school gate and front fence will be repainted by the MGen-GBP volunteers," said Dr. Girlie V. Pautan, Principal, La Paz I Elementary School & Supervisor, District of La Paz.
As a member of the ONE MERALCO Group, MGen-GBP is one in powering the good life of the Filipino by being a dependable partner of the government in improving the quality of education of the youth.