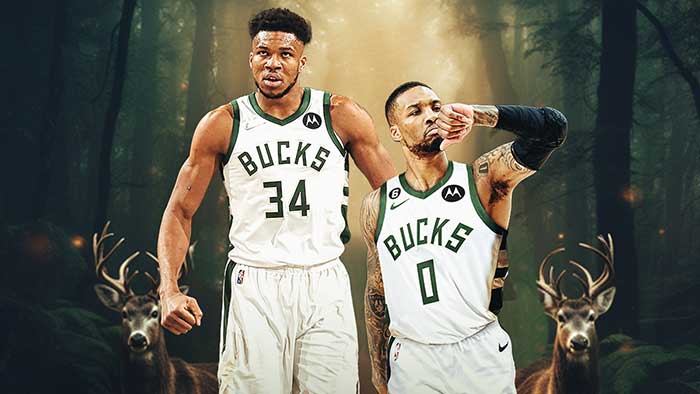 By Leobert Julian A. de la Peña
Who would've expected the Dame saga to end this way?
After months of trade talks between the Portland Trailblazers and the Miami Heat, a surprising franchise sneakily entered the frame to acquire the superstar point guard.
Welcome to the Milwaukee Bucks, Damian Lillard.
In a report confirmed by veteran NBA insider Adrian Wojnarowski of ESPN last September 28, 2023, the Bucks just acquired Lillard from the Trailblazers via a three-team trade.
The deal was finalized after the Phoenix Suns completed the three-team proposal where they will be receiving Jusuf Nurkic, Nassir Little, and Keon Johnson from Portland.
Also boosting the Suns' roster for the upcoming NBA season is Grayson Allen, Milwaukee's three-and-D swingman who helped them clinch a playoff spot during the last post-season.
Meanwhile, the Trailblazers will be receiving Milwaukee's star defensive guard Jrue Holiday, Phoenix's starting center Deandre Ayton, Toumani Camara, and Milwaukee's 2029 unprotected 2029 first-round pick.
Since demanding a trade, Lillard made it known that he wanted to play for a franchise that could help him notch his first-ever NBA championship title.
Miami first came into the picture after reports confirmed that Pat Riley and the Portland front office began to discuss trade packages that would help them land Lillard play alongside Jimmy Butler and Bam Adebayo.
However, the Bucks shocked the NBA after successfully acquiring Lillard to backstop Giannis Antetokounmpo and Khris Middleton.
The duo already won an NBA championship trophy way back 2021 and they will be looking to help Lillard earn his first chip when the playing season kicks off next month.
Despite the loss of Holiday, Milwaukee will be bolstered by Lillard's more consistent three-point shooting and his ability to score at a high level every night.
As of this writing, the seven-time NBA All-Star guard is yet to confirm the specific details of his contract with the Bucks.