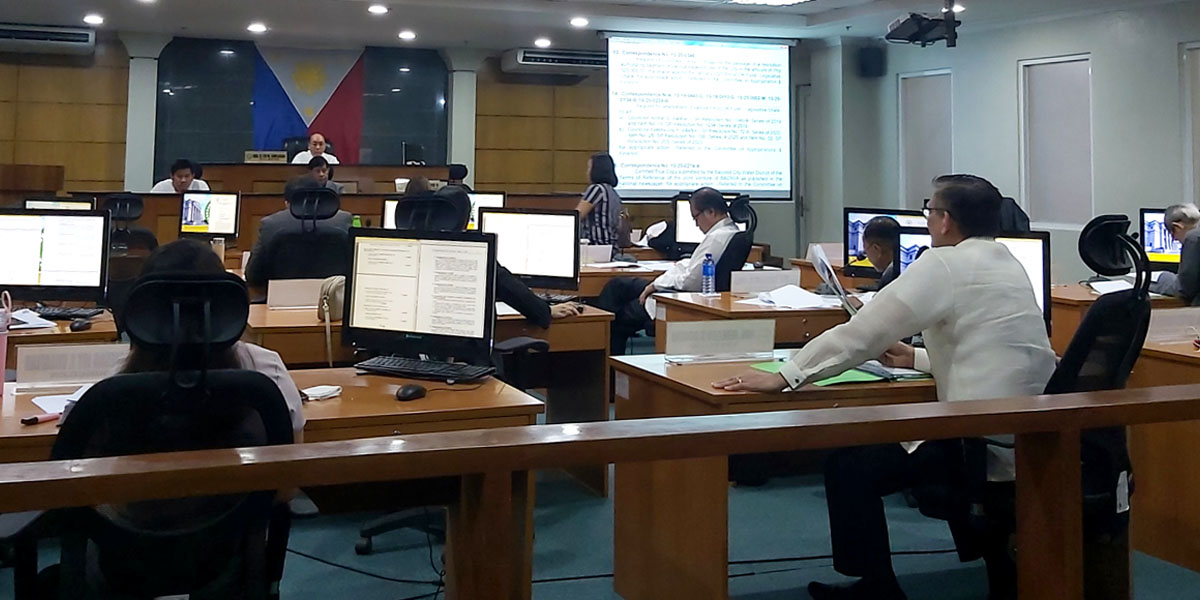 By Dolly Yasa 
BACOLOD City – Minority councilors in the Bacolod Sanggunian Panlungsod got one committee assignment each while the majority allied with Mayor Alfredo Benitez get to head two committees each.
The committee assignment was decided during the inaugural session of the SP presided by Vice Mayor El Cid Familiaran Wednesday.
Holding the majority in the Bacolod City Council are eight councilors of Team Asenso who got chairmanships of major committees.
The majority is led by Thaddy Sayson, who chairs the Committees on Finance and Appropriations, Agriculture and Fisheries, Cooperatives and Livelihood Programs.
Al Victor Espino was designated as chairperson of the committees on Law and Ordinances, Education, Transportation and Traffic and Urban Planning, Development and Basic Facilities.
Espino was also designated as Majority Floor Leader.
Kalaw Puentevella will head the Committees on Health and Sanitation, Environment and Ecology, on Energy and Public Utilities.
Simple Distrito chairs the committees on Social Services and Human Resource and Development while Jason Villarosa will handle the Information Technology and Tourism committees.
Pao Sy will chair the committees on Fire, Social Defense and Natural Disasters, and Public Works.
Vladimir Gonzales has been designated to the committees on Ways and Means, Urban Poor, Housing and Resettlement, and Trade and Commerce.
Celia Flor will head the committees on Women and Gender, Family and Childcare, Markets and Slaughterhouse, and Senior Citizens.
The minority councilors affiliated with defeated mayor Evelio Leonardia are Israel Salanga (Committee on Assets), Cindy Rojas (Committee on Labor, Management Relations and OFW), Em Ang (committee on History Culture and Arts), and Renecito Novero (Committee on Human Rights).
Ayesha Joy Villaflor, Sanggunian Kabataan Federation President, will head the committee on Youth and Sports while Lady Gles Gonzales Pallen, president of the Association of Barangay Captains, was designated to the committee on Barangay Affairs.