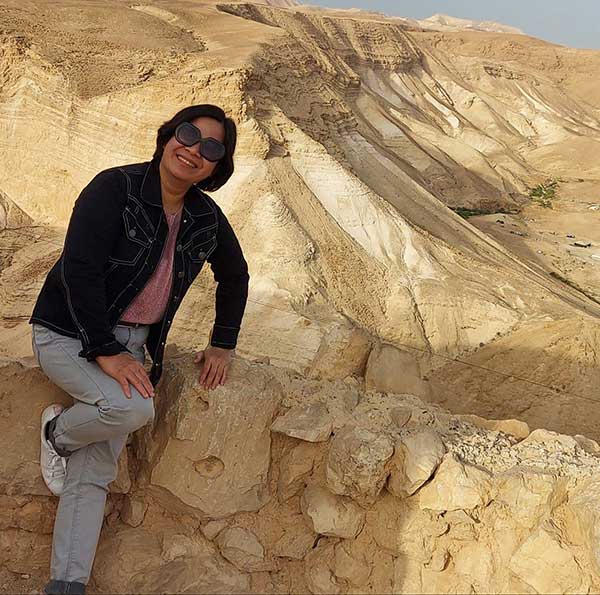 By Jennifer P. Rendon
The worst nightmare of the family of a missing Ilonggo caregiver in conflict-hit Israel has come true.
Grace Prodigo-Cabrera, 44, who hails from Maasin, Iloklo, was confirmed dead, almost two weeks after she was allegedly abducted by Hamas militants on Oct. 7.
Mary June Prodigo, Cabrera's sister who also works in Israel, confirmed her sibling's death via a Facebook post.
"No words can explain the pain I feel right now…I lost my sister/best friend..I thought babalik kapa..babalikan mo pa ako.. I'm not ready..madami pa sana tayong gustong gawin..madami ka pa gustong ituro saakin..😢😭 Now nawala na lahat….all the happy memories mapapalitan na ng pain…," she said.
Prodigo went on to say that she now understood while her sister was always in a hurry, as if she's running out of time.
She described the slain Cabrera as someone who wanted things planned and organized.
However, "bakit ganito naman ang exit mo sa mundo?" Prodigo said.
She lamented that she could have helped her when she was asking for help.
"Sorry wala akung nagawa na kapatid mo😥.
Ma miss kita..hindi ko alam kung kakayanin ko…pero gagawin ko para sayo..para sa family natin..😭"
She added, "sa other side mo nalang ako ipagluto uli, iinum ng breezer, mamasyal at magkukulitan..💔Ipag patuloy ko kung ano plans natin..lagi mukong eh guide..Mahal na mahal kita kapatid ko..hanggang sa muli nating pagkikita😭💔"
On Thursday, the Department of Foreign Affairs (DFA) confirmed that another Filipino has been killed in Israel following the Hamas attack on the country.
Cabrera's other sister, Mae Prodigo Minierva, said that they received a call from Overseas Workers Welfare Administration (OWWA) chief Arnell Ignacio confirming what happened to their kin.
OWWA has assured help for the victim's family.
Grace's body was reportedly found in a desert in Be'eri Kibbutz, which is described by locals as "Ground Zero" of the surprise Hamas attack on Israel. She was identified through her fingerprints.
Minierva said that while their mother, Paterna, was hoping against hope that their sister was still alive, the past days that they got no word on their sister's whereabouts was a prelude to their acceptance that Cabrera could not have survived the attack.
As a mother, Paterna held on to the little hope that Cabrera was alive although she was also preparing for the worst.
Meanwhile, Iloilo Governor Arthur Defensor Jr. also confirmed that another Ilonggo has been evacuated from the conflict area in Gaza Strip.
Records from the provincial government showed that there are over 200 OFWs from Iloilo in Israel who are affected by the war.