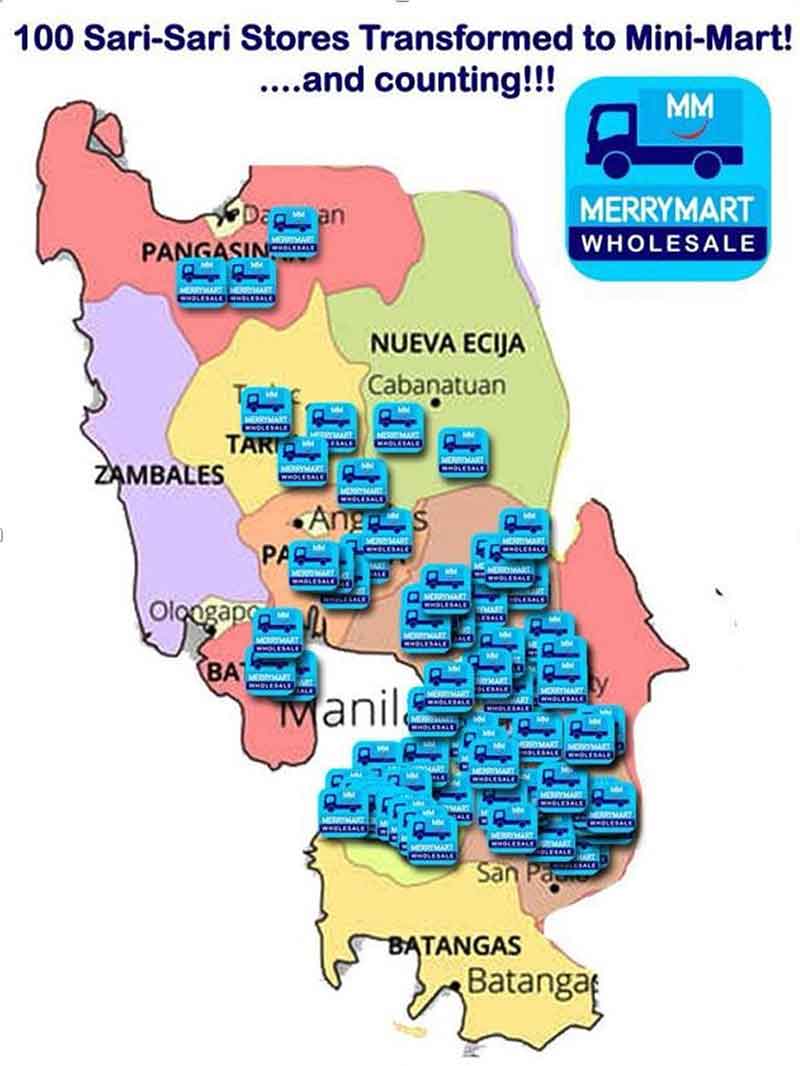 On October 3, 2023, MerryMart Consumer Corp welcomed the opening of the 100th MM Wholesale-powered Mini-Mart member.
This project of MM Wholesale aids the transformation of Sari-Sari Stores to become a Mini-Mart while purchasing their grocery inventory from the MM Wholesale App.
"We have been observing and studying in detail the Sari-Sari store industry around the country, and we believe that the true long-term solution for these hundreds of thousands of Sari-Sari Stores to thrive is to transform and become a Mini-Mart. From doing the selling of items from a small hole in their window, they transform to become a grocery Mini-Mart where their customers or 'suki' can now enter their 'tindahan', just like the set-up of their branded and modern mini-mart competitors that recently opened near their sari-sari stores. This will enable them to compete and thrive thus retaining and enhancing their household livelihood income," said MM Chairman Edgar "Injap" Sia II.
"I personally have been an SME provincial entrepreneur not so long ago, and I feel for the sari-sari stores who are struggling to compete with the modern branded mini-marts sprouting around them," added Mr. Sia.