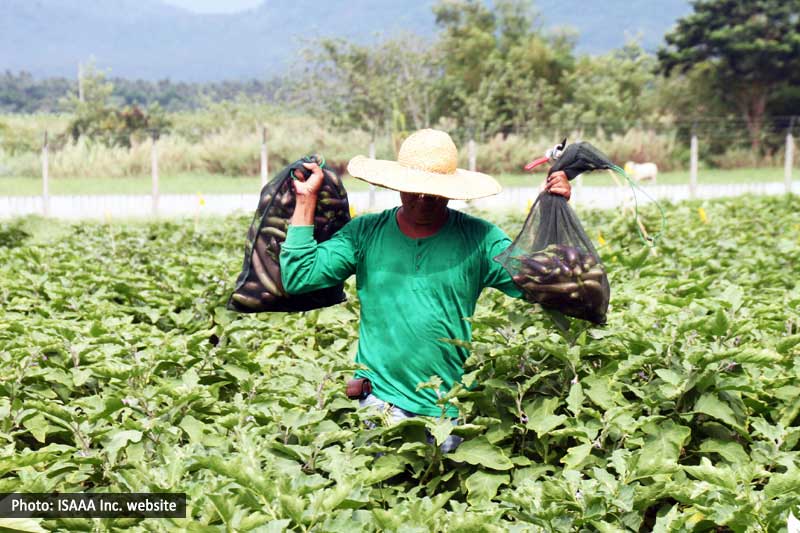 Modern biotechnology in the Philippines faces regulatory challenges that stem from "bureaucratic inefficiencies".
This was revealed by Sonny Domingo, a senior research fellow at the Philippine Institute for Development Studies (PIDS) and the main author of the PIDS study "Modern Biotechnology Application and Regulation in the Philippines: Issues and Prospects" featured in a webinar recently organized by the Institute.
According to Domingo, among the challenges are the stringent regulatory process and delays in the approval of applications.
"We've seen a very stringent regulatory process. There have been delays in terms of, for example, the application of Bt eggplant and that of golden rice, which have taken more than 20 years from technology development to the approval of commercial propagation," Domingo pointed out.
"That is a very long timeline for us to see the eventual product from the laboratory to farmers' fields," he added.
Domingo said that not only has the Joint Department Circular 2016-01 "introduced added layers to ensure environment and health protection" in the system, but it also "extended timelines" related to the applications. These delays have resulted in "massive opportunity costs".
Moreover, the highly technical vetting process for modern biotechnology applications requires complements for organic structure, competent staff within the bureaucracy, and funding.
Another regulatory challenge is the high cost of technology development, investment, and research and development (R&D).
"Regulatory expenses may be more than 30 percent of the total investment, which is quite huge. It is not that easy for potential technology developers or researchers to get into modern biotechnology research and eventually follow through after complying with the required regulatory process within the bureaucracy," Domingo explained.
Given these findings, Domingo provided short- to medium-term interventions to address the country's regulatory challenges in modern biotechnology application.
There is a need to "augment the interdepartmental policy" concerning modern biotechnology. There must be a coordinated timeframe and simultaneous evaluation among the concerned departments.
A risk assessment should also be conducted to "clarify areas of inconsistencies in the delineation of roles". Community engagement and participation should also be improved, and assessment periods need to be streamlined.
Domingo mentioned other interventions such as addressing organization structure instability and nonretention of institutional memory "due to staff movement" for continuity and procedural integrity; increasing human capital investment initiatives for both R&D and regulatory functions; and ensuring clarity in terms of policy interpretation and implementation.
In terms of medium- to long-term strategies, Domingo suggested passing a law related to modern biotechnology, including the establishment of a "central authority on modern biotechnology".
He also urged the government to "augment the organic structure and resource allocation of [Department of Agriculture] biotechnology centers to support agriculture and industrial development".
Internationally, the country can also harmonize its policies with other countries and regional organizations such as the Association of Southeast Asian Nations and Asia-Pacific Economic Cooperation.
Finally, Domingo emphasized the need to capitalize on emerging opportunities by expanding regulations to cover new plant breeding techniques, genetically modified animals, forestry products, and microbial biotechnology.
"In the end, it is up to us to balance our regulations to ensure product safety and augment the requirements of the agriculture sector and the attached industries down the line," he concluded.
You may watch the webinar at https://fb.watch/cEhIzE4FXs/ or https://youtu.be/vpvzBhKJBf8.
For more videos of PIDS events, go to https://www.pids.gov.ph/videos.