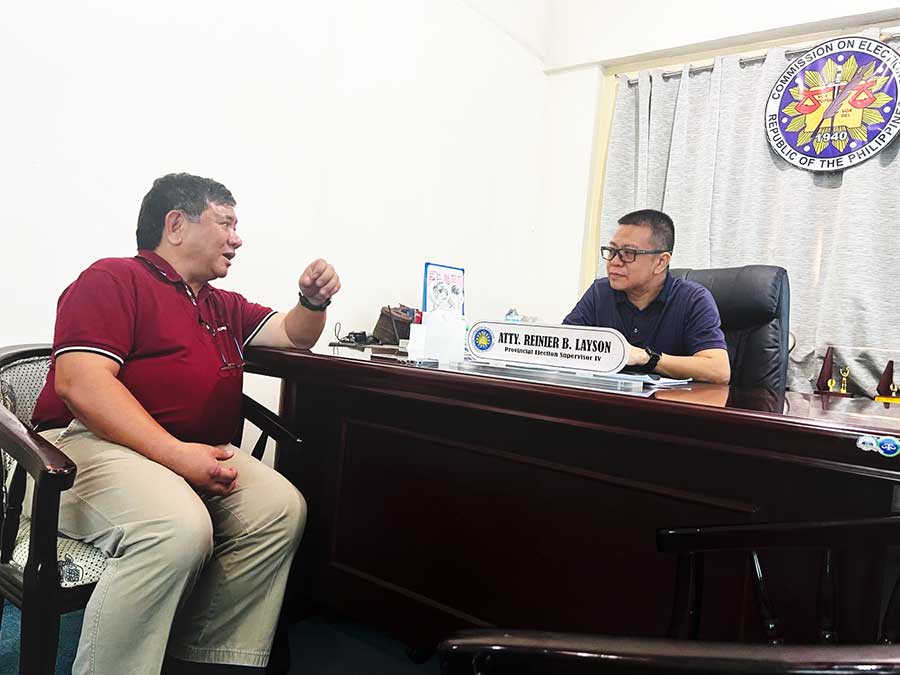 By Mariela Angella Oladive
Iloilo City's power distributor said all hands are on deck as it goes on high alert to ensure zero supply interruption during the Barangay and SK Elections (BSKE) on October 30, 2023.
Mr. Roel Castro, President and CEO of MORE Power, made the assurance when he visited the office of Atty. Reinier Layson, Commission on Elections (Comelec)- Iloilo City officer, this weekend.
"I visited Atty. Layson sa Comelec office to assure him and, more importantly, the voters. This should be a brownout -free election," Castro said.
Atty. Layson said he was thankful to Castro for personally reaching out to the Comelec office to lay down their plans and the current scenario on the ground.
"I was surprised by his visit, and we really appreciate the assurance of MORE," Layson said.
According to Castro, they conducted clearing and maintenance operations on facilities near polling centers to ensure that there would be no disturbances on electrical lines, which may cause unscheduled power interruptions.
The firm will add response and security teams to monitor and stand by at polling centers on election day until the canvassing to ensure quick response to troubles or faults.
Task Force BSKE of MORE Power will have a separate command and monitoring team to oversee electrical-related concerns.
"We are giving the assurance na ginagawa po namin ang lahat ng preparation and we make sure na hindi magkakaroon ng unscheduled outage or untoward outage during the election period particularly on Election Day," Castro said.
According to Castro, the company has finished all hotspot corrections for all electrical lines leading toward the polling centers to ensure that there will be no jumpers or power pilferers.
These jumpers are often the cause of unscheduled brownouts because they may create an imbalance in the electrical load.
The high and red alert status of MORE Power will last until all winning candidates are proclaimed.
During the 2022 elections, COMELEC and MORE Power entered a Memorandum of Agreement for the same partnership.