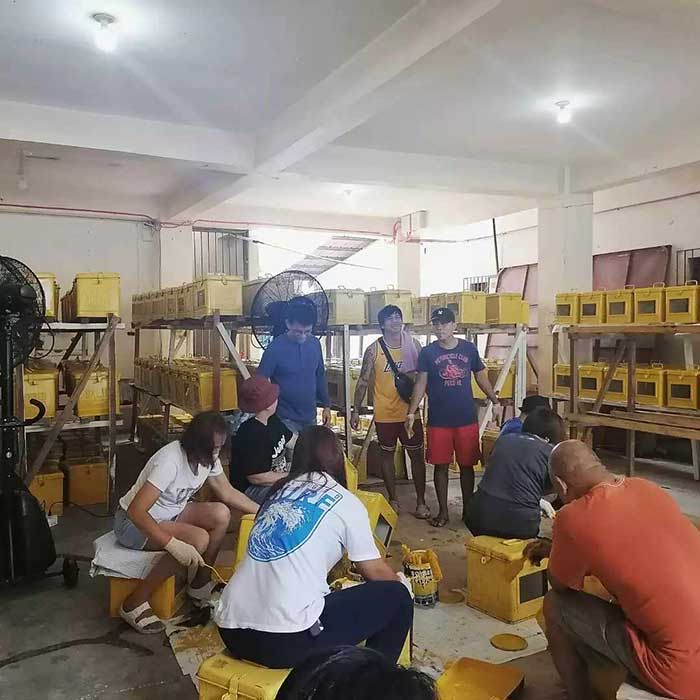 By Rjay Zuriaga Castor
The Commission on Elections (Comelec) is expediting the processing of honoraria for more than 50,000 poll workers, most of whom are teachers, for the Barangay and Sangguniang Kabataan Elections (BSKE).
Atty. Dennis Ausan, Comelec-6 director, in an interview on Tuesday, said that Comelec is hastening the processing of cash incentives for prompt distribution to the election workers in the region.
"The soonest we will be processing kay indi man lango-lango ang documentation sina, preparation of payroll, and computation of taxes […] The soonest we can have it processed, immediately matagaan natun sila," he said in an interview.
Ausan noted that they might have a hard time in some organized cities citing the "sheer volume" of poll workers in the region.
However, he emphasized that they aim to begin distributing the payroll by Saturday this week, despite the upcoming special non-working holidays from November 1 to 2.
Under the Election Service Reform Act, the honoraria and allowances must be paid to poll workers within 15 days from the date of the election.
For the BSKE this year, the Comelec has increased the allowances and benefits of the chairman of the electoral board from P6,000 to P10,000, while its members' allowances increased from P5,000 to P9,000.
The poll body will also provide death benefits worth P500,000 to the families of poll workers who died due to election-related risks and medical assistance of P200,000 for those who sustained injuries or illnesses in the performance of their duties.
In the 2018 BSKE, the honoraria were only P6,000, P5,000, and P4,000.
The honoraria, however, is not exempted from the 20 percent Value Added Tax deduction.