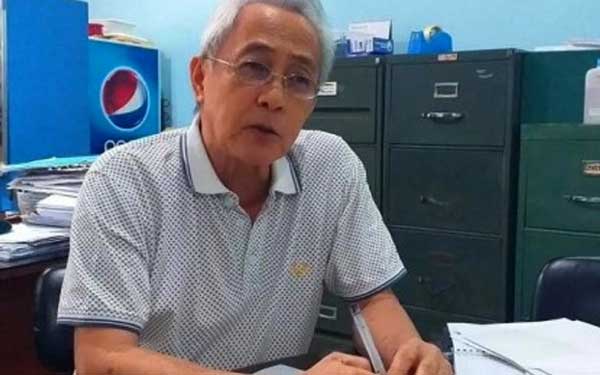 By Dolly Yasa
BACOLOD City – Metro Bacolod Chamber of Commerce and Industry (MBCCI) executive officer Frank Carbon said Primelectric Holdings Inc. has to do more than just float its proposed billion-peso investment to improve Central Negros Cooperative's (Ceneco) distribution facilities.
Carbon issued the statement when asked by Daily Guardian about their sentiments on the proposed joint venture agreement (JVA) of Ceneco and Primelectric, a sister company of Iloilo City distribution utility (DU) MORE Power.
"They (Primelectric) as a public utility company owe it to the public and consumers of Ceneco to explain in detail what's wrong with Ceneco's distribution facilities which they intend to take over. They must also explain how they are going to improve them and for how long," he added.
Since Primelectric is taking over Ceneco's facilities, "they have to be very transparent on what are they bringing to the table and these should form part of the JV Agreement," Carbon stressed.
Carbon also said that aside from improving the distribution facilities, "they should explain to the consumers what needs to be improved in the transmission lines of NGCP (National Grid Corporation of the Philippines) so that power contracted by Ceneco can be brought to the distribution facilities of Ceneco and eventually reach the households and business establishments."
Primelectric must also explain if Ceneco has contracted enough power supply "not over nor under (contracting)."
"If they (Primelectric) could do all of these, the consumers will be able to understand why Panay experienced power interruptions for three days and maybe consumers will also understand why now and then they would experience power interruptions," Carbon said.
The whole power supply chain should be explained to the public including the roles of various agencies and regulatory entities, he added.
Generally, Carbon said the business sector favors joint ventures and concession agreements "if these will bring in fresh capital (not borrowed money using the company's assets as collateral) technical skills, managerial capabilities, and new technology."
"And it will improve the viability and profitability and increase its market coverage," he said.
He also said that the power industry is a very complex industry.
"One has to spend years in the industry to be able to understand the intricacies of the industry."
Carbon also said that the signing of the JVA last June 3, 2023 "is to show proof that the agreement was properly and orderly reviewed by the board."
He pointed out that it is in the best interest of the public and consumers that it can be legally brought to the consumers for approval.
"The (Ceneco) board has no authority to sell something which they do not own," he stressed.