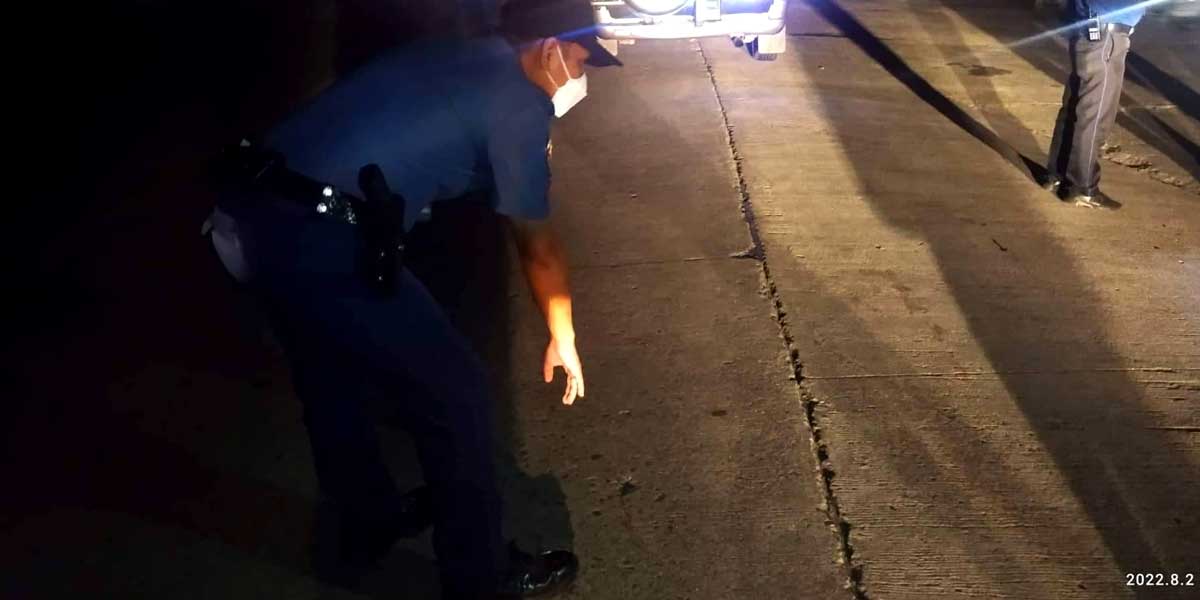 By Glazyl Y. Masculino
BACOLOD City – A motorcycle rider died after he was run over by a sports utility vehicle (SUV) driven by a barangay official in Barangay Su-ay, Himamaylan City, Negros Occidental last Tuesday.
Killed in the accident was Virgil Serilla, 22, of Barangay Talaban.
Police Lieutenant Darryl Kuhutan, deputy chief for operations of Himamaylan City Police Station, said Serilla fell from his driven motorcycle when he reached the bumpy part of the road on his way home.
As a result, he was thrown off to the opposite lane and was allegedly ran over by an SUV driven by Barangay Aguisan Captain Eustaquio Genise, 53.
"Pumasok sa ilalim ng sasakyan kaya tinamaan ang ulo niya ng gulong ng sasakyan," Kuhutan said, adding that the victim was not wearing a helmet.
Kuhutan said the victim came from Kabankalan City, but he could not confirm if he went there to celebrate the Charter Day.
"It's hard to say na nakainom or hindi kasi walang test na naconduct on the victim," Kuhutan said.
The victim was declared dead on arrival at a hospital, while Genise was released from police custody on Thursday, after the lapse of the reglementary detention.
Kuhutan said they will check if there's a closed-circuit television (CCTV) footage in the area to verify the information that the victim allegedly engaged in a race with another motorcycle on his way home.