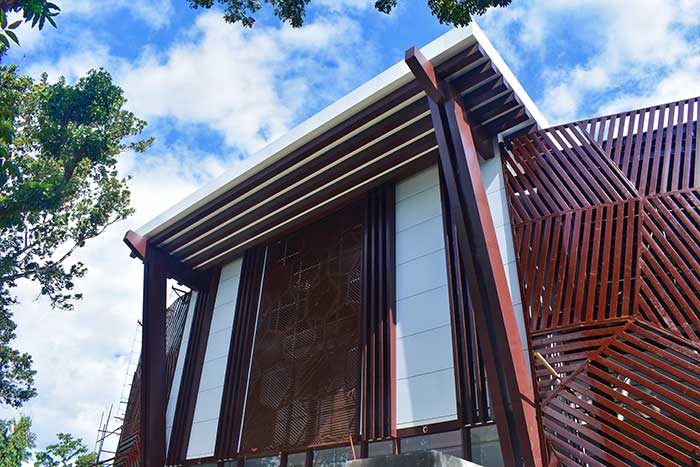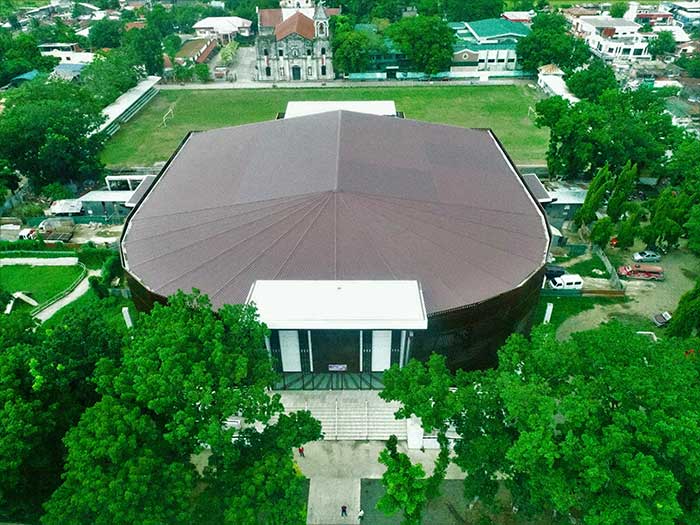 Ilonggo sports enthusiasts and local residents now have a bigger, modern facility with the completion of the roughly ₱141.4-million "Tamasak Arena," a multi-purpose building in Barotac Nuevo, which is dubbed as the football capital of the Philippines.
Undertaken by the Department of Public Works and Highways (DPWH), Iloilo 2nd District Engineering Office, in convergence with Barotac Nuevo Local Government, the Gym is built at the entrance of Barotac Nuevo's football field, which is usually used as a venue for various events such as football games of the Palarong Pambansa.
The said multi-year project funded by the District's FY 2017-2020 General Appropriations Act (GAA), has a total floor area of roughly 10,000 square meters and an elevation of 18 meters, with necessary amenities and other facilities.
As reported by District Engineer Sanny Boy O. Oropel, DPWH 6 Regional Director Nerie D. Bueno said the building will provide a conducive facility for various social, sports and other activities of the town and the province as well.
"This gym can accommodate a maximum of 4,200 people, hence making this a great venue for big sports, cultural, social, and other events of the province and even of the country," Regional Director Nerie D. Bueno said.
"The building is structurally designed to provide local communities with a reliable public edifice that can be utilized as a venue for easy delivery of government services such as medical and dental missions, feeding programs, recreational and wellness activities, vaccination programs, and other significant events that require huge crowd," Director Bueno added.
Director Bueno further stressed that other than a venue for sports and social activities, the multi-million gym may also be used as a temporary evacuation center, providing a safer and stronger shelter in times of calamities and disasters.
Meantime, District Engineer Sanny Boy O. Oropel said that other than the main structure, the project includes the provision of necessary amenities such as locker rooms, comfort rooms, utility rooms, and commercial space at the back of the gym.
"To complete the structure, we have provided outside columns (pedestal) and architectural finishes, aluminum cladding for canopy, exterior design (tubular walls), interior designs (glass railings, bleachers, and rubberized floor paint), and provision of basketball court and stage," District Engineer Sanny Boy O. Oropel said.
The multi-purpose structure is named "Tamasak Arena" as a tribute to "Tamasak," a legendary white horse that serves as the town's symbol and the reason why Barotac Nuevo became a municipality. (DPWH-6)