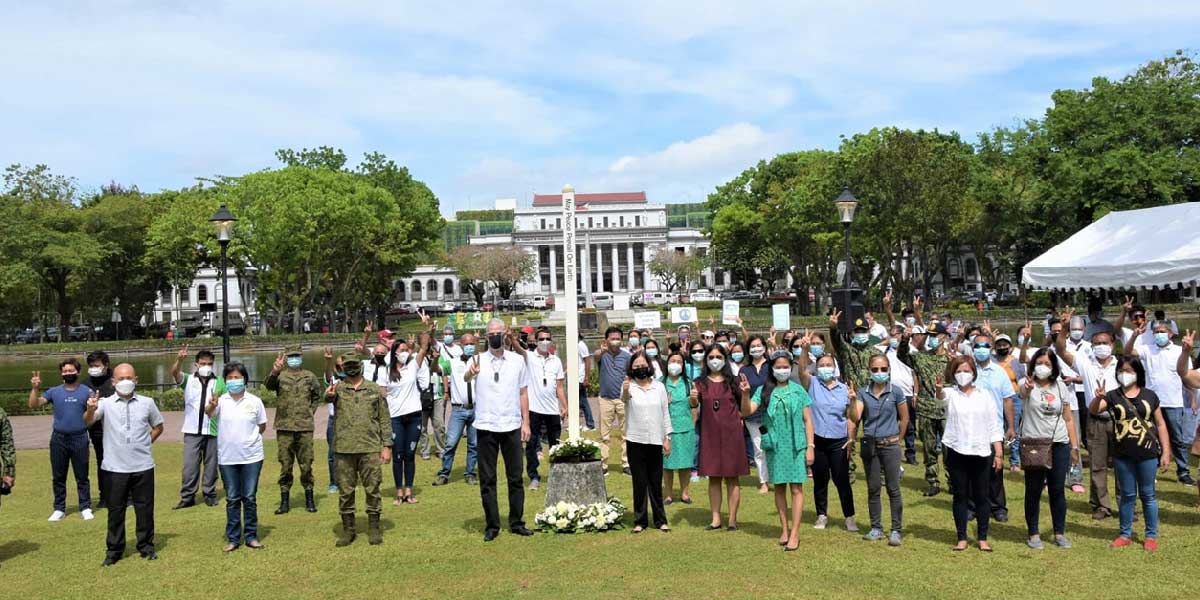 By Dolly Yasa
BACOLOD City – Negros Occidental Governor Eugenio Jose Lacson led the Multi-Sectoral Prayer for Peace held at the Capitol Park and Lagoon in Bacolod City Monday morning.
The activity was attended by Capitol officials and employees, national government agencies, non-government organizations, private sector representatives, and peace convenors in the province.
"Today, in deference to first Palm Sunday and as we start the Holy Week, we gather and offer our fervent pleas and prayers for peace as a united province," the governor said.
He said that as catalysts for peace, everyone must turn to God with humility, and ask His spirit to give wisdom to the people and to make people understand; so that all will come to Him with honorable and righteous motives.
"Let us start sowing the seeds of peace, by allowing the Savior to reign in our hearts as we seek to be peacemakers," he said.
Lacson thanked everyone who attended the activity and shared their respective prayers for peace; he ended his speech with a Peace Prayer by St. Francis of Assisi. (With a report from Capitol PIO)