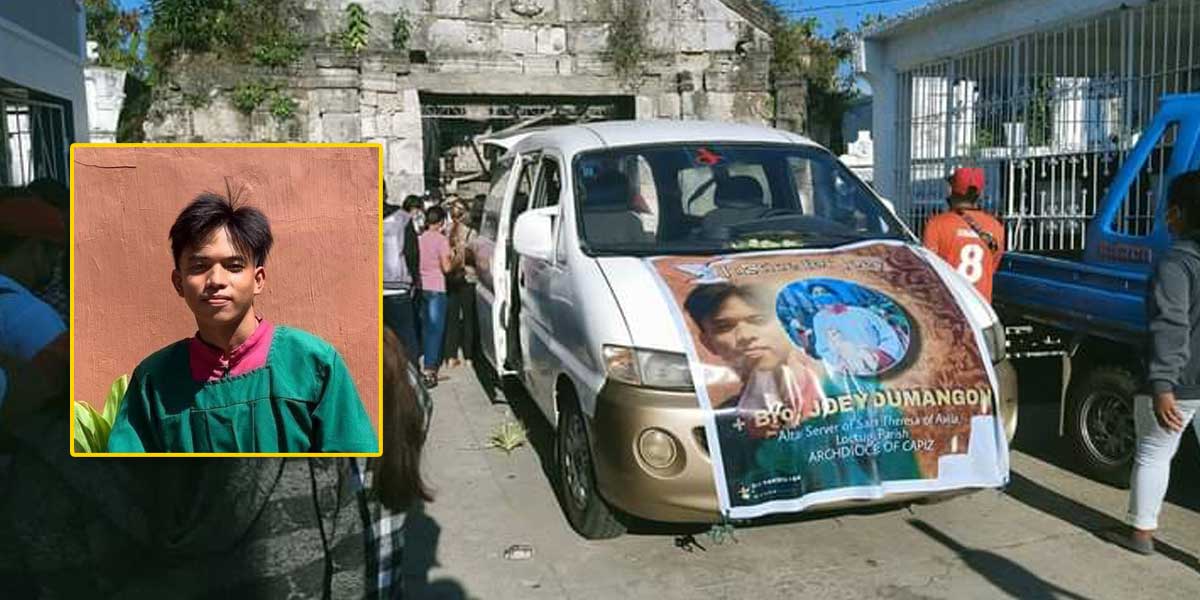 By Felipe V. Celino
ROXAS CITY, Capiz – Murder charges were filed Monday morning against two brothers tagged in the death of a sacristan a week ago in Barangay Anhawon, Panay, Capiz.
Police Staff Sergeant Bryan Zen Bacay, Panay PNP investigator, said the charges were filed with the Capiz Provincial Prosecutors' Office against Hargie Azares, 31, and Jerry Azares, 28.
The charges were based on the testimonies of two witnesses who saw how Joey Dumangon was brutally beaten by the Azares brothers.
Based on the autopsy conducted by medico legal Dr. Jomarie Fuentes of Capiz Crime Laboratory, Dumangon suffered fatal injuries and blood clot in the head, eyes, jaw, mouth, and chest.
Dumangon was laid to rest Saturday morning, Jan. 29, at Panay Public Cemetery after a funeral mass at Anhawon Mission Station.
Earlier, the mother of the suspects denied that they beat the church sacristan to death.
Haide Azares labeled as lies the claims of the friends of Dumangon who was found dead in a river at Barangay Anhawon, Panay, Capiz last Jan 24.
Azares said she treated Dumangon and his friend Arnel Distor like her children.
Azares said the two went to their house on Jan 23 and she offered them food. After eating, Joey and his friend left but they returned late in the afternoon.
She said Joey got mad after learning that the viand found inside the pot were "tasteless", but she ignored their complaint.
The victim and his friends then proceeded to the back of their house and took some fallen mango leaves.
Few minutes later, members of the Azares family sought help as Dumangon was frothing in the mouth.
They then placed the victim on a bamboo bed so he could rest but he suddenly stood up, went unruly and hit Distor's father.
The younger Distor thought that Jerry Azares punched his father which led to a rumble.
Dumangon was found dead the following day.