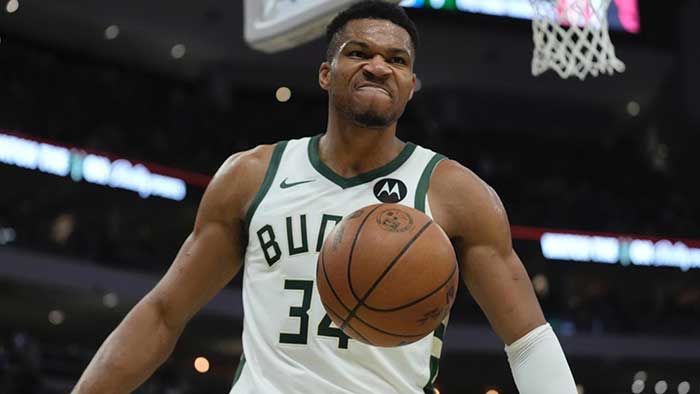 By Leobert Julian A. de la Peña
The Milwaukee Bucks are finally back on the winning track after taking care of their home floor business against the Chicago Bulls, 118-109, to snap a two-game losing streak in the ongoing NBA season last November 14, 2023.
After losing against the Indiana Pacers and the Orlando Magic, the Bucks vented their ire on the Bulls led by the laser-focused Giannis Antetokounmpo who dropped another double-double performance.
The former league Most Valuable Player (MVP) was efficient from the get-go and dominated his way to 35 points, 11 rebounds, and two assists in just 34 minutes of playing time.
Antetokounmpo shot 13/22 from the field and led an early Milwaukee scoring surge that helped them clinch a 17-point lead in the first half.
This is already Antetokounmpo's third straight game where he scored 30 points or more, tallying the same amount of points against Orlando while delivering a 54-point performance against the Pacers.
Chicago had their moments in the game, even retaking the lead back in the third quarter but a counter-rally from the Bucks sucked the life out of the Bulls that saw their lead grow back to double digits.
Damian Lillard, who was out for Milwaukee during the past games due to a calf injury, already suited up and boosted his team's morale.
Despite a rough shooting night, Lillard was still productive and gave the Bucks 12 points, five assists, and three rebounds.
Lillard turned it up in the last five minutes of the game and attacked the Chicago interior at will that put them in a free throw advantage because of the early penalty.
Chicago tried their best to keep within striking distance after Zach Lavine got hot in their final push but Antetokounmpo took over in the last minute to put them back in the winning margin.
Milwaukee will look to clinch back-to-back wins if they prevail over the Toronto Raptors on November 16, 2023, while the Bulls aim to redeem themselves against the Orlando Magic on the same date.