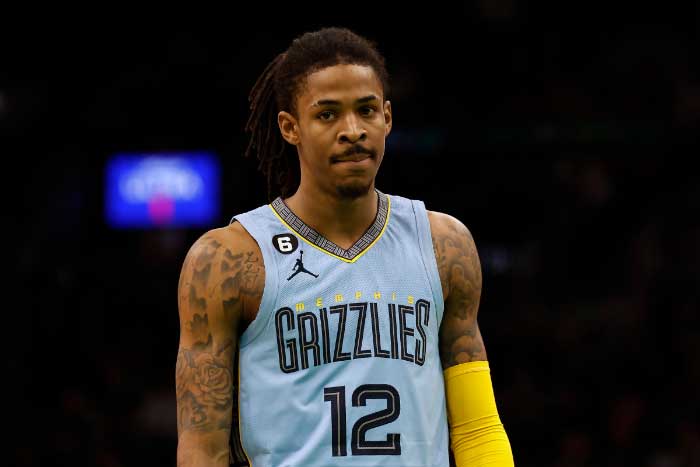 By Leobert Julian A. de la Peña
The NBA has released its verdict on Memphis Grizzlies' young star Ja Morant after his second gun-flashing incident on Instagram Live that happened last May 14, 2023.
Through league commissioner Adam Silver and the investigating body, the NBA announced on June 16, 2023, that they will be suspending Morant for 25 games when the next playing season kicks off this October 2023.
This is already Morant's second-straight suspension after receiving an eight-game ban two months ago due to the same issue and some off-court misconduct.
In an Instagram Live video by his friend, Morant was seen flashing a gun as they were jamming to a song inside a vehicle.
The Memphis Grizzlies organization then quickly received a notice and immediately handed Morant suspension from all team activities pending league review.
Before this, Morant received disciplinary actions from the Memphis organization after going live on Instagram holding a firearm after their game against the Denver Nuggets.
Aside from his gun issue, Morant was also under fire when he allegedly hit a teenager during a pickup game in his house while threatening a security member of a mall located in Memphis.
Last but not the least, Morant's escorts made noise when they allegedly threatened some staff members of the Indiana Pacers.
The Indiana side shared that Morant's entourage aimed a gun with a red laser toward them after Memphis' 112-100 win.
Morant was quick to respond following the NBA's decision and said sorry to the thousands of fans that look up to him as a role model.
"I promise I'm going to be better. To all of my sponsors, I'm going to be a better representation of our brands. And to all my fans, I'm going to make it up to you, I promise," Morant wrote in his statement.