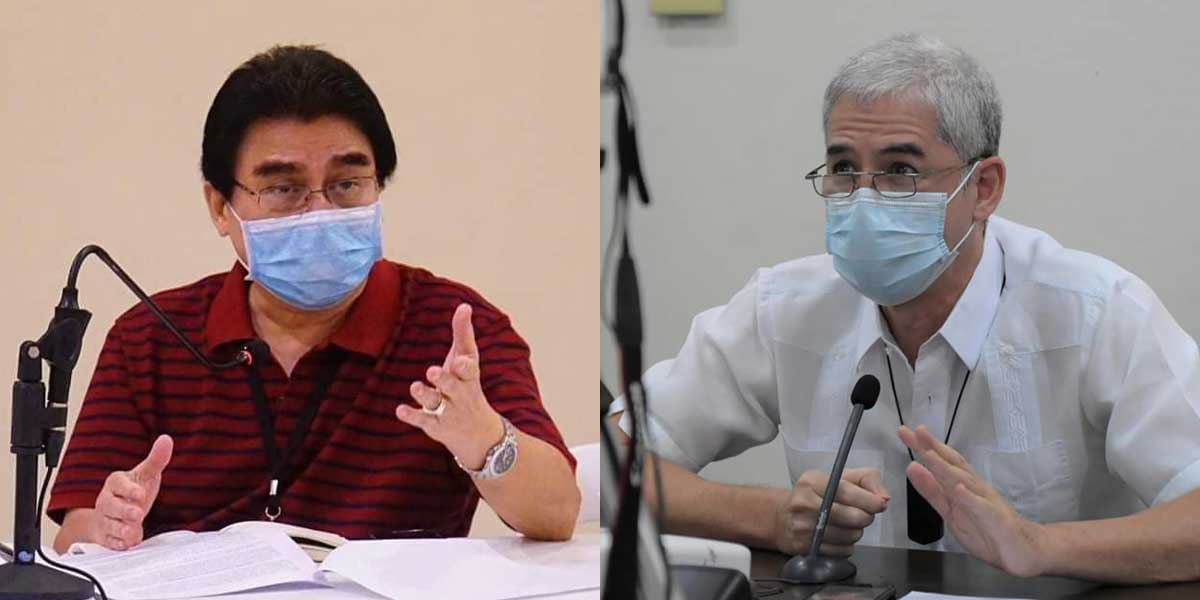 By Dolly Yasa
BACOLOD City – Negros Occidental Governor Eugenio Jose Lacson said that the surge in the number of coronavirus disease 2019 or COVID-19 cases in the province is a cause for concern.
"Right now, it's really a cause of concern. And I think it's really domestic transmission already. We might again experience what we did last year. It will take time again before we can bring it down," Lacson said.
But there are still local government units with zero active cases such as Candoni, Hinobaan, La Castellana, Manapla, Salvador Benedicto, and Moises Padilla, based on records of the Provincial Incident Management Team.
The governor urged Negrenses to use double masks when going out of their homes, and to wear a mask even in their residences.
He also discouraged large gathering of families.
Lacson also said that swabbing upon arrival in airport and seaports of Negros Occidental remains voluntary for inbound travelers, pending a response from the National Inter-Agency Task Force on Emerging Infectious Diseases of his request that it has to be mandatory due to rising cases in the province.
In his letter to the AITF, Lacson asked them to agree to his request to swab inbound travelers upon arrival.
But Juan Jovian Ingeniero, regional director of the Department of Interior and Local Government 6, said it did not conform to the uniform health protocols of the national government.
For now, they will not require mandatory testing and quarantine of travelers upon arrival to the province.
As of April 4, Negros Occidental had 474 Covid-19 cases, from its lowest of 58 in February this year.
San Carlos City has the most number of cases with 119.
As to the 30 percent reduction of workforce at the provincial Capitol, Lacson said they will study it and that he is also leaving the decision to local government units if they will implement the same.
"But for now, it will be a full force at the Capitol," he said.
In Bacolod City, Mayor Evelio Leonardia said that 22 city government employees contracted COVID-19 as of Monday.
Leonardia also said that the Bacolod City Government Center grounds will remain closed to the public indefinitely because of the growing number of infected city government employees.
Records showed that of the 22 employees, 12 are from the City Engineer's Office, 2 from the City Mayor's Office, 5 are staff members of Councilor Cindy Rojas, and 1 employee of the City Treasurer's Office.
Surveillance testing was conducted Monday while a 30 percent workforce was implemented at the Bacolod Government Center to contain the spread of the virus.
Leonardia said that in as much as they would like to see people at the BGC grounds, it should be closed for a while for everyone's safety.
"Hopefully the public will understand," the mayor said.
Leonardia also thanked the Inter-Agency Task Force for granting a 7-day moratorium on the arrival of travelers from the National Capital Region and the provinces of Davao, Cebu, Cavite, Bulacan, and Laguna to Region 6, including Bacolod, adding that this will help a lot in lowering the cases of Covid in the city.
The mayor cited that in February, Bacolod's daily average case was only two but, this month, the average daily cases already reached 30 plus,
"This is considered alarming." Leonardia said.