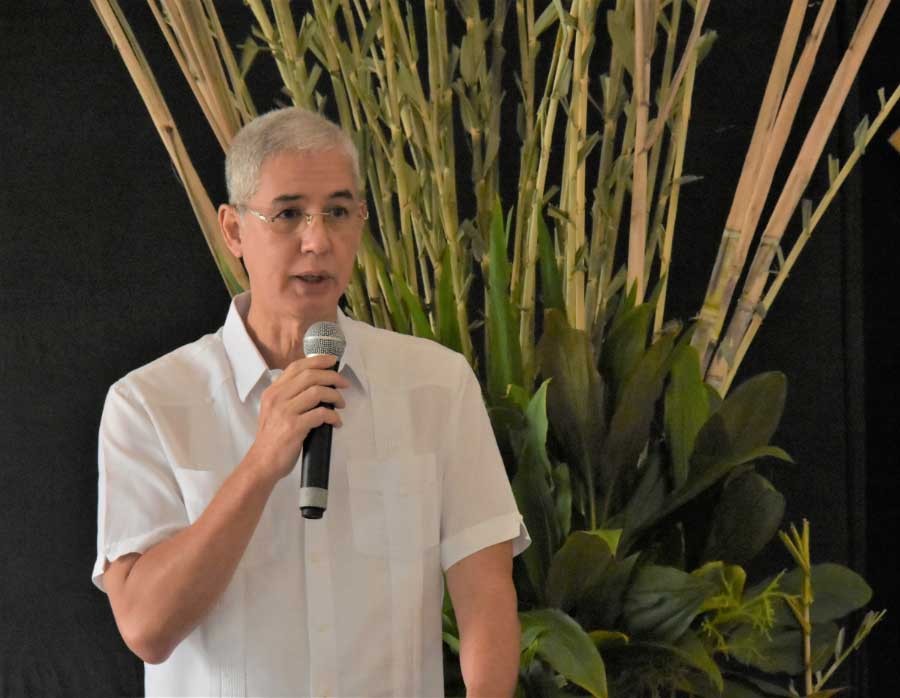 By Dolly Yasa
Bacolod City – "It will be peaceful."
This is the assurance of Negros Occidental governor Eugenio Jose Lacson on the Barangay and Sangguniang Kabataan Elections (BSKE) in October 2023.
Lacson said he is confident that elections in 55 Negros Occidental barangays that were recommended to be included as election areas of concern will turn out peaceful.
Earlier, the Provincial Joint Security Coordinating Center recommended 55 barangays in Negros Occidental to be categorized as election areas of concern, mostly in Himamaylan City.
On his part, Mayor Raymund Tongson of Himamaylan City said the city government will try to ensure a peaceful Barangay and Sangguniang Kabataan Elections (BSKE) in close coordination with the Commission on Election (Comelec), the military, and the police.
"The situation is mainit (heated) ang barangay election so I think we will just have to deal with the circumstances per area," Tongson said.
Tongson said that not all 19 barangays of the city are considered areas of concern.
"Indi ta man mahambal nga 19 ka barangays ang problema but indi ta man ma avoid ang sitwasyon nga mainit ang politika," he said.
This is due to sightings of armed rebels in those areas, as disclosed earlier by Brig. Gen. Orlando Edralin, Army's 303rd Infantry Brigade commander.
Meanwhile, Negros Occidental provincial police director Col. Leo Pamittan said he expects the number of identified areas of concern to go down as validation continues.
Lacson, who is chair of the Provincial Peace and Order Council, noted that insurgency-related incidents took place in some hinterland barangays such as the occurrence of armed encounters between government forces and New People's Army rebels, which warrants consideration as areas of concern.
Lacson noted though that those villages are not even recommended to be placed under Comelec control.
"While there is concern, we are confident that there will be a peaceful election in those areas," he stressed.