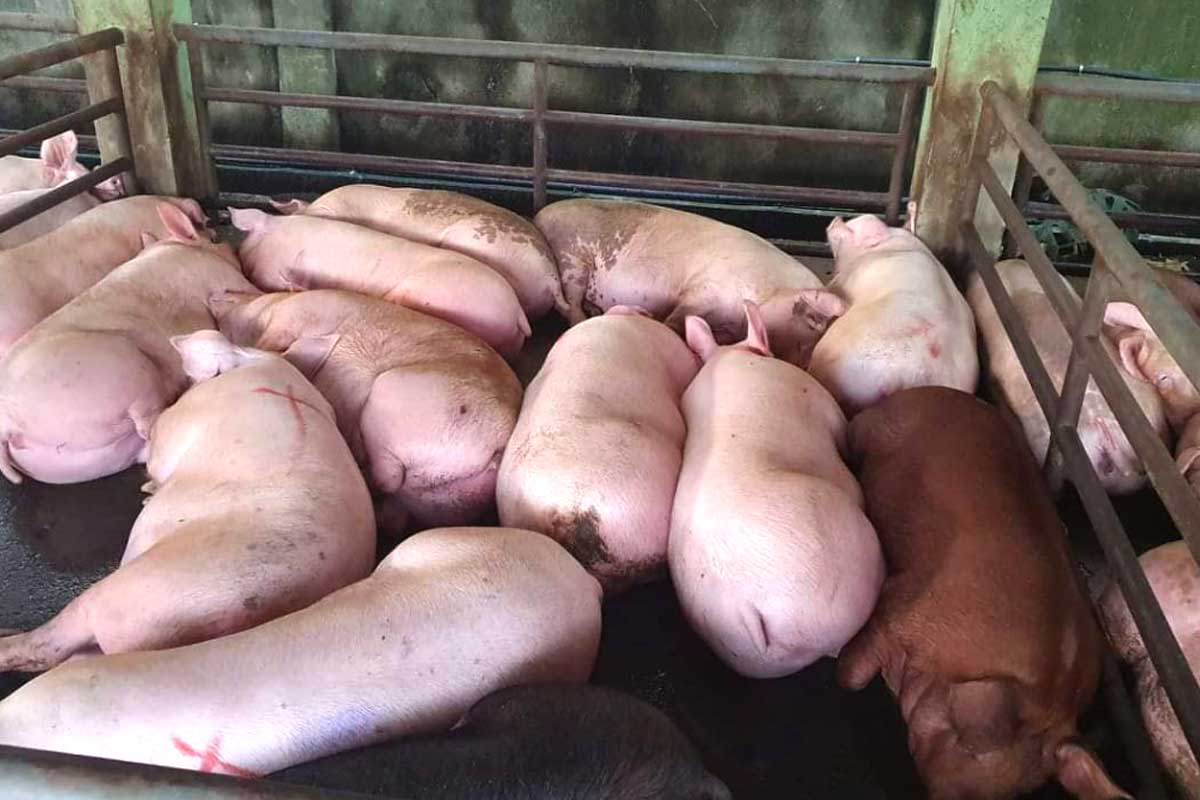 By Dolly Yasa
BACOLOD City – With zero hog mortalities in the past several days, Negros Occidental Governor Eugenio Jose Lacson said he will discuss with the Provincial Veterinarian Office (PVO) the start of the sentineling program if there are no more African Swine Fever (ASF) cases in the province.
The sentineling program is only for areas that have confirmed ASF cases, according to the Department of Agriculture (DA).
ASF cases were confirmed by the Bureau of Animal Industry in the cities of Bacolod, Silay, and Victorias, and in the towns of Pulupandan and Hinigaran – all in Negros Occidental.
Engr. Albert Barogo, OIC-regional executive director of DA for Western Visayas, earlier said that an area is qualified for the sentineling program if it has not recorded an ASF case for 45 days.
Under the DA recovery program, sentinel piglets will be placed in ASF-affected areas for observation in 45 days. If tested negative for ASF, then the area will be declared ASF-free, which will signal the start of the hogs' repopulation.
Lacson described the zero hog mortality as a welcome development.
"If there is a go signal to start the sentineling program, we will do it," the governor.
Earlier, Provincial Veterinarian Placeda Lemana said that the province registered zero hog mortality for several weeks now
It only indicates that our quick response is effective, Lemana pointed out.
As of Aug. 17, the Provincial Animal Biosecurity Incident Management Team reported that pig deaths caused by various swine diseases, including African Swine Fever, in Negros Occidental, have remained at 17,801.
Damage to the hog industry in Negros Occidental was estimated at P199,577,900.
Swine diseases have affected 153 barangays in 20 local government units of Negros Occidental.
Lemana, however, said earlier that active surveillance of areas affected by swine diseases is a continuing process.
San Enrique logged the greatest number of swine deaths among the 20 affected LGUs, with 2,671.
The provincial government though has yet to distribute the P2,000 cash assistance to affected hog raisers that was supposedly scheduled in July but was delayed due to the validation process.