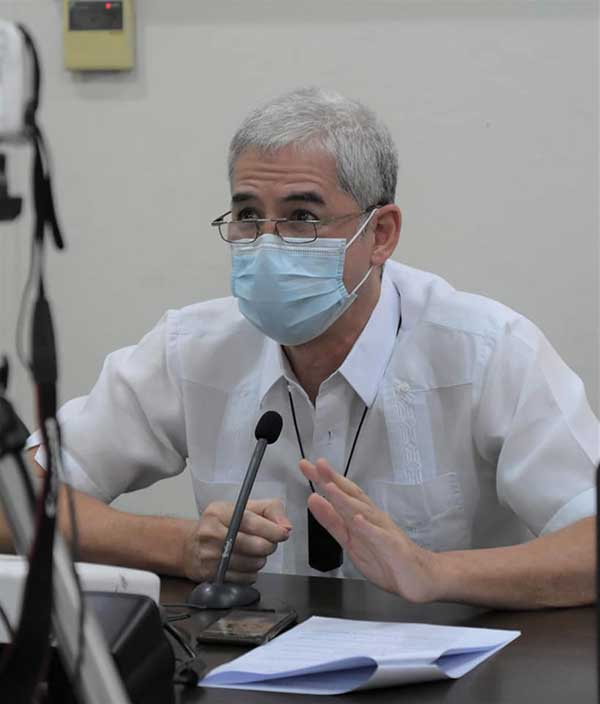 By Dolly Yasa
BACOLOD City – Negros Occidental Governor Eugenio Lacson told local government units to brace for the impending budget cuts in the National Tax Allocation (NTA).
Lacson asked them to tighten their belts as the reduction of their shares from all national tax collections will happen until 2024.
The governor said the NTA share of the provincial government of Negros Occidental next year will be reduced by more than P700 million.
If other local government units of Negros Occidental are included, the cut will be more than P2 billion.
Because of COVID-19 pandemic that started in 2020, government revenue agencies collection has been bad, the governor said.
The LGUs' 2022 NTA was based on all tax collections in 2019.
Lacson said that during a meeting of the League of Provinces of the Philippines, they were told that NTA budget cuts may last until 2024, although the collections of revenue agencies may be better in 2021.
Under Local Budget Memorandum 85, the Department of Budget and Management said the NTA for LGUs would be reduced by P138.77 billion, from P959 billion this year to P820.27 billion the following year.
"P700 million reduction is big. We really have to tighten our belt," Lacson pointed out.
Lacson also stressed the need to improve locally generated revenues of the province to help cushion the impact of NTA budgetary cuts.
Because of this, the MOOE (Maintenance and Other Operating Expenses) of the province will be affected, and various Capitol department heads have already been alerted, he added.
With the strengthening of the US dollar against the Philippine peso, Lacson said "it will be difficult for us since we are an importing country," noting that prices of commodities are also increasing, particularly fuel.
It will be very challenging and hard times ahead, Lacson warned adding that "we have to prepare."