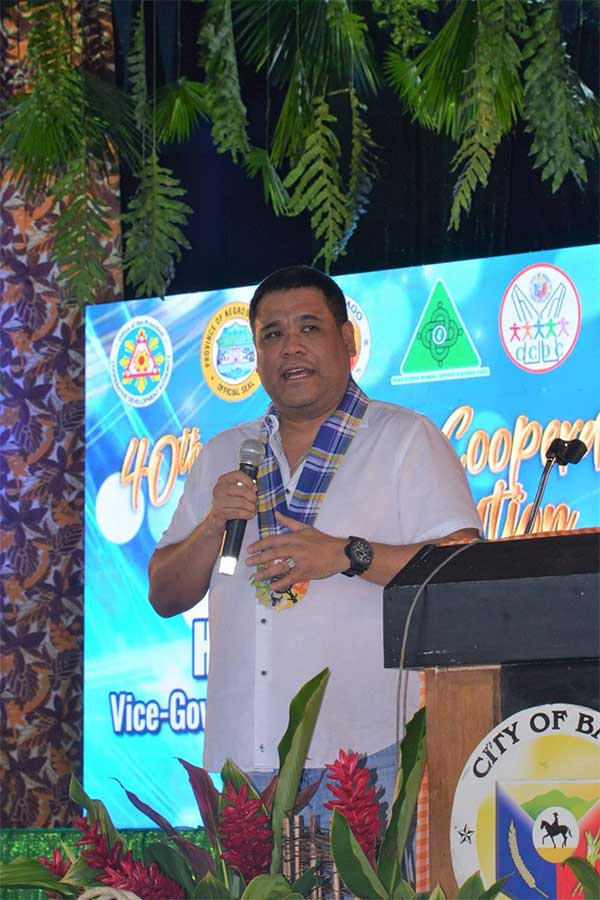 By Dolly Yasa
BACOLOD City – Negros Occidental politics is set to take a twist after Vice Governor Jeffrey Ferrer announced that he will return in the fourth district congressional race in 2025 despite an apparent unopposed bid for a third term.
But Governor Eugenio Jose Lacson said on Tuesday that he and Ferrer have yet to discuss the matter.
"We haven't formally met yet to discuss 2025," Lacson said, adding that "there is really enough time for that."
Ferrer made known on Monday his intention to return to Congress as representative of the 4th district of Negros Occidental as his wife, incumbent Rep. Juliet Marie Ferrer is set to finish her third term as lawmaker.
Ferrer's decision will leave the vice governor slot for 2025 open, taking into consideration the coalition between the Love Negros Team of Lacson and the United Negros Alliance he heads.
Under the coalition formed in 2019, Lacson ran for governor and Ferrer for vice governor and they both agreed not to field an opponent against each other.
It was carried out until the 2022 election and both got re-elected to their respective posts.
As far as the decision of Ferrer is concerned, Lacson said "It's a decision that the family has decided and he (Ferrer) also feels that if he is in Congress madamo pa gid sia mabuligan specifically for the 4th district."
Lacson also said that UNegA will have to decide on who to field in 2025.
"I can work with anybody," he said.
The governor also confirmed that he is running for re-election.
"And all these developments that have been happening, just manifest how strong the coalition is," he added.
Asked about talks of certain politicians eyeing the governorship Lacson said  "Assuming of course that there are no changes in the plans of Ferrer, it is right to assume right now that I am the presumptive candidate of the coalition for governor in 2025."
UNegA secretary general and Cadiz City Mayor Salvador Escalante Jr. said that their group is now looking for Ferrer's replacement.
Escalante hinted at three names in the shortlist but clarified that he is not on the list.
He further said that Rep. Juliet Marie Ferrer is retiring from politics, and her name is not included in the shortlist for the vice gubernatorial position.
He explained that in the UNegA and Love Negros coalition, their political group will choose their vice gubernatorial bet.
Escalante reiterated that UNegA is fully committed to its alliance with Love Negros, and will support Gov. Eugenio Jose Lacson for a third and last term in 2025.
As to reports that Rep. Alfredo Marañon III may run for the position as governor of Negros Occidental, Escalante said the solon is firm in his decision to finish three terms as congressman of the 2nd district.