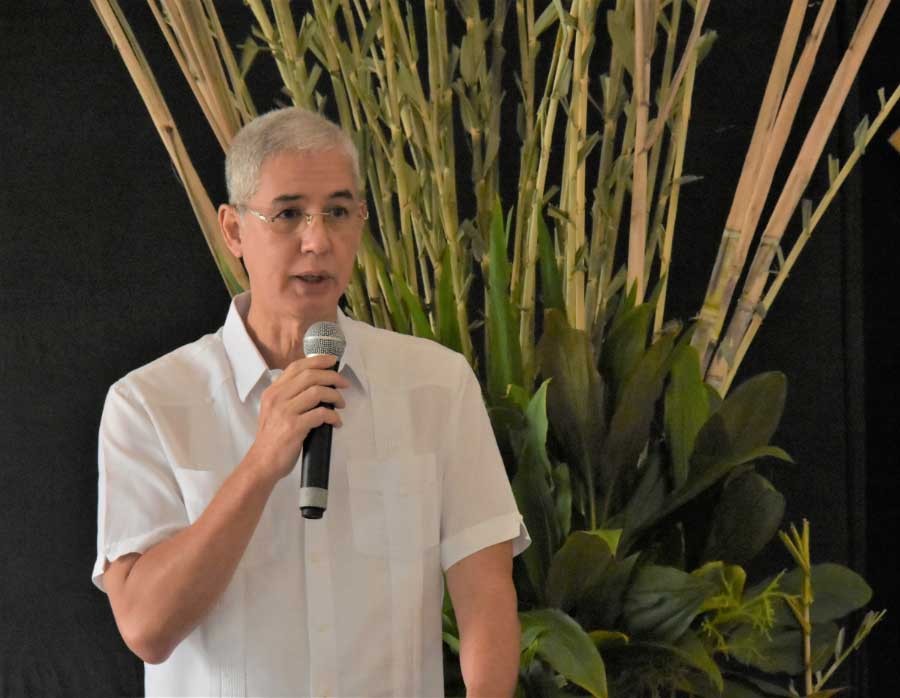 By Dolly Yasa
BACOLOD City – Negros Occidental Governor Eugenio Jose Lacson described as "believable"  the findings of the police on the massacre of a family in Himamaylan City, Negros Occidental.
"The police and the military led the investigation, so far it's believable, " Lacson told reporters in a press conference Friday.
He stressed that he is satisfied with the outcome of the investigation.
On Thursday, one of the two witnesses positively identified the New People's Army (NPA) as behind the massacre.
Lt. Col. Reynante Jomocan, Himamaylan City police chief, said 15 armed persons led by Fernando Hermino, a squad leader of Central Negros 2 under the NPA's Komiteng Rehiyonal Negros/Cebu/Bohol/Siquijor, were behind the incident.
Jomocan said they already secured the judicial affidavits of witnesses who are residents of Sitio Kangkiling, Brgy. Buenavista, Himamaylan City, where Rolly Fausto, his wife Emilda, and two sons were brutally killed.
The two witnesses and the surviving daughter of Fausto are now in government custody.
Rolly used to be a member of the Yunit Milisya of the NPA who returned to the folds of the law and helped the military in convincing some rebels to surrender, according to Jomocan.
The National Solidarity Mission (NSM), which is composed of multi-sectoral groups, disputed military and police claims that the massacre was perpetrated by the New People's Army, who earlier issued a statement linking the Philippine Army to the incident.
Ariel Casilao, chairperson of the Union ng mga Manggagawa sa Agrikultura alleged that "the witnesses were forced to testify and follow a script provided by the PNP to paint the NPA as perpetrators."
"We expect them not to agree with the military report, which has witnesses to prove that it was done by the NPA," Lacson said.
In incidents like this, they try to get international attention. Being on the government side, of course, I put value on the military report," he stressed.
As to claims that the NTF ELCAC (National Task Force Ending Local Communist Armed Conflict) is designed to harass communities and kill individuals being Red tagged, Lacson, who chairs the PTF ELCAC in Negros Occidental, said "We don't expect them to side with the government", stressing also that communities in far-flung areas, which used to be insurgency affected, and former rebels, were benefitted by the government programs and projects."
"They have a different mission. They will never side with what the government is doing. In the meantime, the government will just continue with its programs," the governor added.