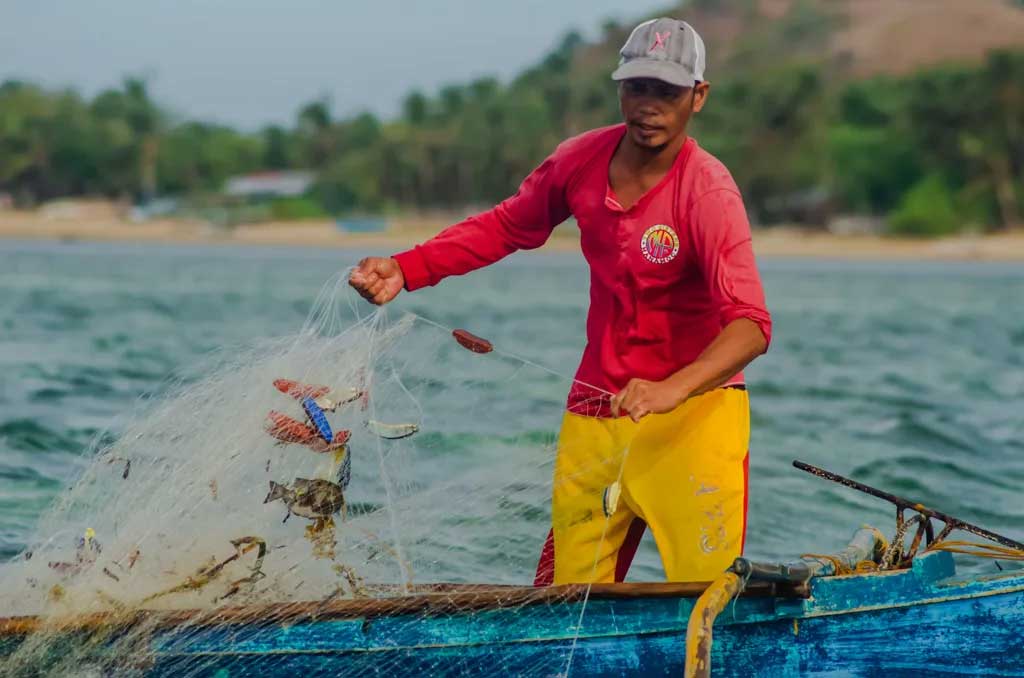 By Dolly Yasa
BACOLOD City – Small fisher leaders and civil society representatives questioned the recent conduct of elections for local Fisheries and Aquatic Resource Management Councils (FARMCs) in some areas of the province as "illegal and highly irregular".
They claimed these did not comply with the requirements of the fisheries law.
Leaders of the newly-formed Negros Occidental Federation of Small Fisherfolk Associations (NOFSFA), which has chapters and members in many coastal areas of the province, in a meeting last Monday in Bacolod City said they were collectively indignant about what happened in the City FARMC election held in Cadiz City last Friday, June 9, 2023, wherein their member organizations were reportedly deprived of their rights to participate in such election.
Tay Edwin Espinosa, the founding chair of NOFSFA and a former chair of the Bacolod CFARMC, said the actions of some government personnel present in the event including those from the Cadiz City Agricultural Office (CAO), Office of Provincial Agriculturist (OPA) and the Bureau of Fisheries and Aquatic Resources (BFAR) were unjust and oppressive, and violated provisions of Fisheries Administrative Order (FAO) 196  which provides guidelines for the creation of FARMCs.
FARMCs were created under RA 8550 or the so-called Philippine Fisheries Code of 1998  which governs the management and development of the country's fisheries and aquatic sectors, and was amended by RA 10654 in 2015. FAO 196 which was issued in 2020 is one of RA 8550's Implementing Rules and Regulations (IRR).
Citing reports from their Cadiz City leaders, Espinosa said the PO leaders whose organizations were accredited by the LGU and were even elected last year into the Cadiz City Development Council (CDC) were initially barred and almost denied entry into the venue of the election, and were not accorded the proper recognition and courtesy by such government personnel in violation of their human and democratic rights.
"The FARMCs were supposedly created to be venues for fisherfolks' empowerment and instruments of good participatory governance, and yet, what happened is a form of disempowerment and misgovernance," he asserted.
Sedne Amayna, chair of the Cadiz Small Fisherfolks Alliance (CASFA), said their leaders who despite their mass poverty, struggled to get their associations accredited by the LGU so that they could join the CFARMC to obtain their just share of benefits from the city, were treated unfairly and virtually ignored by the government personnel present and shouted upon as if they were like dogs waiting for scraps. Right now, we are demanding justice for our aggrieved leaders and pushing for reforms in the CFARMC, he said.
Nelpa Lobaton, NOFSFA women leader and recently elected as Sagay City CFARMC secretary, said they were saddened and at the same time angry about the oppressive and discourteous treatment of their Cadiz City counterparts.
We will make the appropriate actions and representations that such forms of bad governance and injustice will not happen again to our small fisher leaders and on the FARMCs, she added.
Rowena Marande, PRRM-Negros project officer, who was there at the time of the incident, said the CFARMC election was illegal and highly irregular because there was no NGO present in the election as mandated by FAO 196 and RA 10654 amending RA  8550.  Sec. 8 of FAO 196 which tackles the Organization of the M/CFARMCs provides that the "M/CFARMCs shall be formed by fisherfolk organizations/cooperatives and NGOs in the locality and be assisted by the Local Government Units (LGUs) and other government entities."
"Even my NGO, PRRM, which was accredited by the LGU and elected in Cadiz CDC for 2022-2025, and which served as the local implementing partner NGO in the just concluded Fish Right Program (FRP) was not even invited nor allowed to participate by those facilitating the CFARMC election process", Marande averred. She said such oppressive actions by concerned government personnel could be held accountable under RA 6713 or the Code of Conduct and Ethical Standards for Public Officials and Employees.
The NOFSFA leaders also questioned the legality and regularity of the MFARMC election held recently in Manapla wherein they said PO representatives who were not accredited by the LGU were likewise allowed by MAO, OPA, and BFAR personnel to participate in the election, thus, also violating FAO 196.