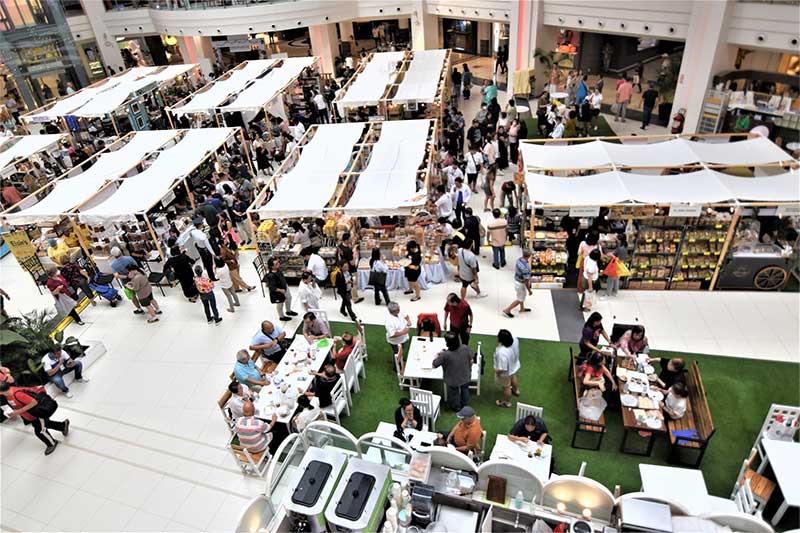 By Dolly Yasa
BACOLOD City – the Negros Trade Fair surpassed last year's sales by almost P7 million a day before it ended.
Mary Ann Colmenares, Vice President for Marketing of the Association of Negros Producers, told Daily Guardian Sunday that the fair's gross sales as of Saturday totaled P40 million.
ANP is the organizer of NTF, the Philippines' longest-running provincial trade fair held annually in Manila which is now in its 37th year.
Colmenares said that total sales at the NTF on its fifth day last September 30, 2023, was P40.5 million.
The total sales last year were P33.3 million.
She said the revenues do not include the sales for October 1, 2023, the last day of the trade fair which started last September 26.
Records since Day 1 showed that on the opening day, the revenues' total was P7.2 million which is lower than last year's sales of P9.1 million at the start of the trade fair.
The sales though started to pick up on the second day with P8.9 million, followed by P11.9 on the 3rd day, P5 million on the fourth day, and P7.2 million on the fifth day.
This year's NTF themed "Amuma" is the second held after the pandemic.
The 37th edition of the  NTF opened Tuesday night at the  Glorietta Activity Center in Makati, with almost all provincial officials led by Negros Occidental governor Eugenio Jose Lacson and vice governor Jeffrey Ferrer in attendance.
Negros Occidental governor Eugenio Jose Lacson on his part said the primary aim of the NTF is to provide a platform for micro, small, and medium-sized entrepreneurs to expand their markets.
He said the provincial government is currently assisting 204 micro-enterprises from 31 cities and municipalities, giving them support in processing their produce through the Capitol shared service facility which includes equipment for canning, juice and meat processing, and vegetable drying, with products now on display.
The governor also said that the success of the trade fair "is a testament to our joint efforts, aimed at showcasing to the world that Negros Occidental and Negrense products indeed belong to global standards."