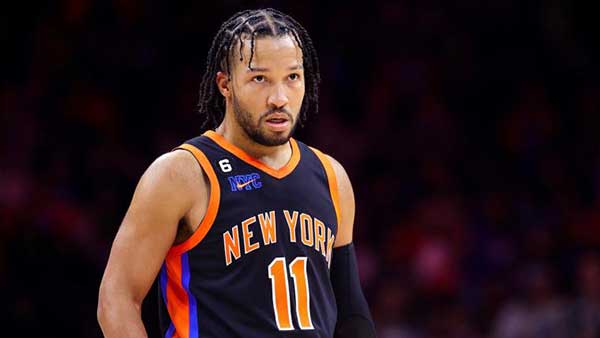 By Leobert Julian A. de la Peña
The New York Knicks continued its hot streak in the NBA after crushing the Charlotte Hornets, 122-108, to nab its third straight victory last November 19, 2023.
Jalen Brunson was electric against the Hornets after putting up 32 big points built from an efficient 12/21 shooting from the field.
The leftie guard drilled four out of his eight total attempts from the three-point line and was perfect from the free throw line, 4/4.
Brunson immediately caught fire in the opening period, scoring 26 of his 32 markers in the first two quarters that helped New York extend their lead to double digits heading into the second half.
The Knicks never trailed in the game and built its largest cushion to 15 points in the second quarter after Brunson and Donte DiVincenzo joined hands to spearhead a massive scoring avalanche.
Despite a personal scoring run by Charlotte's LaMelo Ball, New York still found a way to dig deep and got plenty of help to put up points on board.
DiVincenzo finished the Eastern Conference showdown with 25 big points built from an impressive 7/10 shooting from the three-point line alongside three rebounds, three assists, and three steals.
Meanwhile, Julius Randle sustained his fine form for New York and contributed 21 points, eight assists, and six rebounds.
Ball had another 34-point outing including nine assists and five rebounds for Charlotte but needed more help as he only got two teammates who reached double-digit scoring mark.
The Knicks will look to make it four wins in a row as they battle the tough Minnesota Timberwolves squad on November 21, 2023.
On the other hand, the Hornets are aiming to end their NBA losing spell on the same game day schedule against the Boston Celtics.