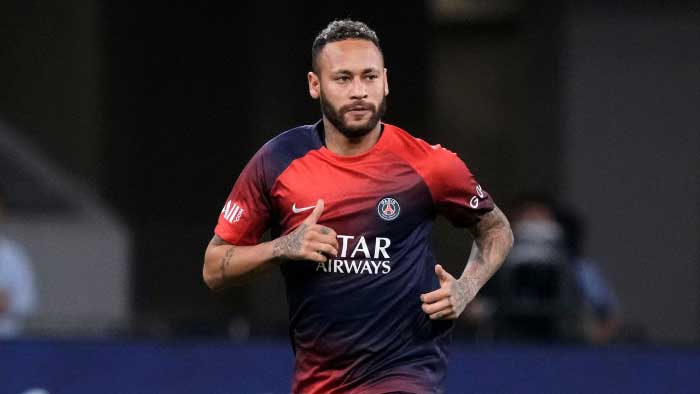 By Leobert Julian A. de la Peña
Finally, the big fish has been caught.
After a long pursuit of Saudi Pro League club Al-Hilal of landing a big name in their prestigious organization, their goal was finally achieved after acquiring Brazilian superstar striker Neymar from the Paris Saint-Germain FC.
The completed transfer was confirmed last August 15, 2023, after Al-Hilal announced that Neymar will be suiting up for the Saudi-based club following a deal agreement.
According to multiple reports, Neymar will be receiving an annual salary of around $100,000 million good for two playing years.
PSG already hinted at a possible Neymar departure after the club dropped him out of their official roster during the Ligue 1 draw against Lorient.
"I've achieved a lot in Europe and enjoyed special times, but I have always wanted to be a global player and test myself with new challenges and opportunities in new places," Neymar said.
CBS Sports reported that after a failed done-deal with Lionel Messi, the Saudi Pro League immediately began pushing for the signing of Neymar when they sent a delegation to travel to Paris.
Aside from Al-Hilal, reports also circulated that Chelsea was also trying to recruit the talented striker although specific details regarding his contract weren't revealed.
Neymar will look to carry his winning mentality to Al-Hilal after winning five Ligue 1 titles with PSG while scoring 118 goals since joining the club last 2017.
"I want to write new sporting history, and the Saudi Pro League has tremendous energy and quality players at the moment. I have heard a lot and learned that I am following a long list of Brazilian players who have played in Saudi Arabia over the years, so I believe it is the desired place," added Neymar.
Neymar will be joining Cristiano Ronaldo, Karim Benzema, N'Golo Kante, Jordan Henderson, Ruben Neves, Sadio Mane, and Roberto Firmino who now have all moved to Saudi Arabia.