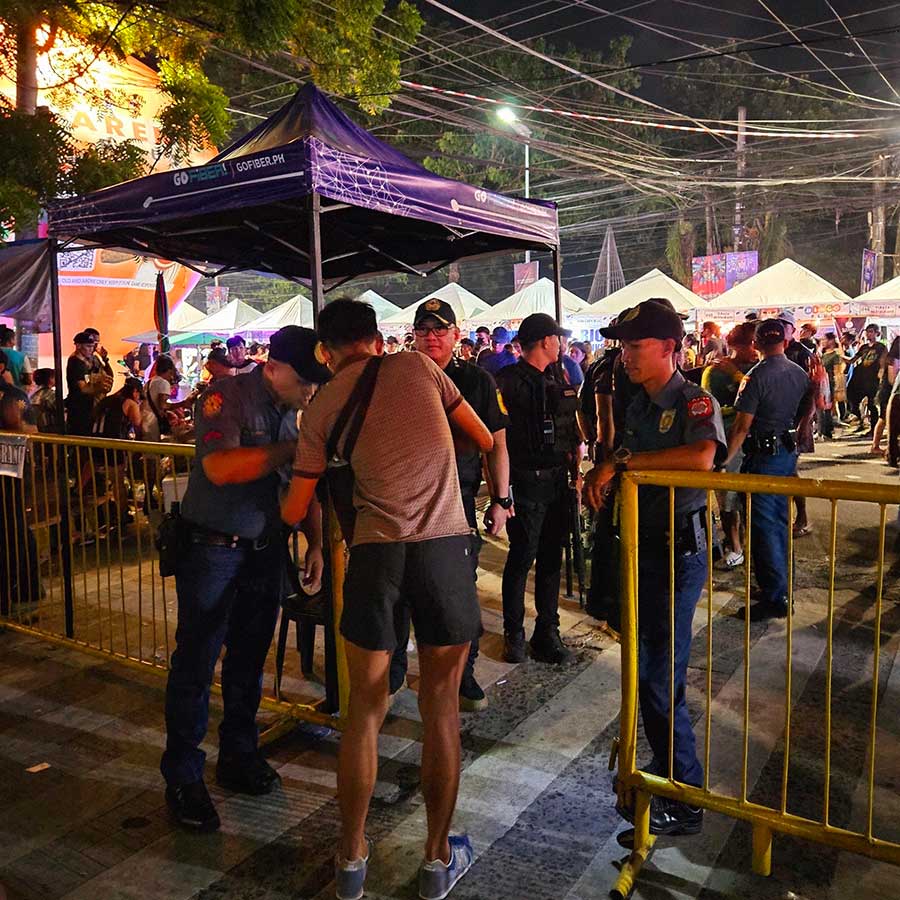 By Glazyl Y. Masculino
BACOLOD City – The celebration of the MassKara Festival this year was "generally peaceful."
This was stressed yesterday by Police Lieutenant Colonel Ronnie Brillo, administrative officer for the office of the City Director of the Bacolod City Police Office (BCPO).
Based on the assessment of the BCPO on security and peace and order situation from October 6 to 22, Brillo said that there were no major incidents directly related to the festival that were reported.
Brillo said that a video showing two groups figuring in a commotion along Lacson Streets that circulated on social media was not officially reported to the police.
He said that he learned that the incident did not happen recently, and it was just reposted during the festival.
He maintained that the BCPO has successfully maintained peace and order within its jurisdiction during the 44th edition of the 17-day festival.
"Nangin matawhay kag malinong all throughout the festivities," Brillo said.
One of the factors that contributed to the peaceful celebration was crowd management, wherein the BCPO employed effective and efficient crowd control strategies to ensure the smooth flow of attendees, prevent overcrowding, and mitigate potential risks associated with large gatherings.
The increased police visibility in and around festival venues, as well as key areas throughout the city, and the establishment of security checkpoints at entry and exit points of festival venues to screen individuals and detect prohibited items also helped maintain peace and order during the festivity.
Brillo said the BCPO has also closely collaborated and established communication channels with the local government unit, agencies, festival organizers, and relevant stakeholders to promptly address security concerns or emerging issues.
The city police force also ensured preparedness for emergency situations by coordinating with other emergency response agencies, establishing rapid response plans, and implementing established protocols to promptly address any incident.
The full cooperation of the public was also pivotal in ensuring the success of the festival, as well as the safety and security of Bacolodnons and tourists, according to the BCPO.
Meanwhile, Brillo said that the 1,000 augmentation personnel, which was part of the almost 3,000 security forces deployed for the festival, had already returned to their respective units in Iloilo yesterday, following the termination of the MassKara Site Task Group on that same day.