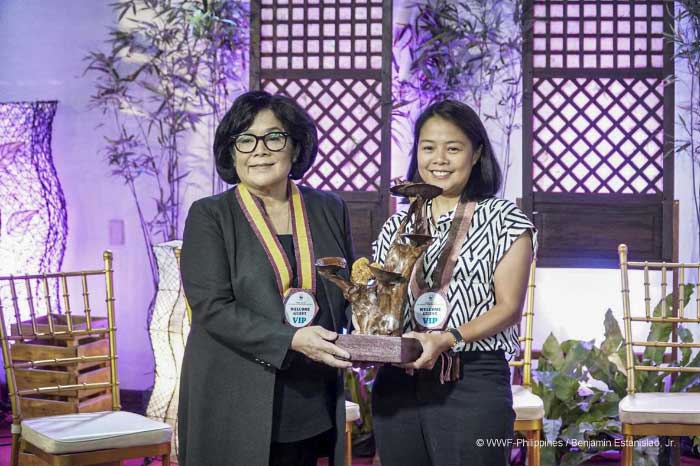 WWF-Philippines' No Plastics in Nature (NPIN) initiative celebrates its fifth year with an event showcasing its milestones in the past half-decade.
The event took place on Tuesday, July 18 at the Department of Environment and Natural Resources Social Hall in Quezon City, with attendees from various sectors including local government units, national government agencies, private partners, community partners and the media.
WWF-Philippines has been working closely with DENR as the initiative aligns with the achievement of the government's commitments in the Global Plastic Treaty, Extended Producer Responsibility (EPR) and supports the DENR's National Plan of Action on the Prevention, Reduction, and Management of Marine Plastic (NPOA-ML). DENR has always been one of the biggest and strongest partners of WWF in the implementation of various environment and conservation projects in the country.
"As our planet continues to bear the weight of more than 7 billion tons of plastic, we need to come together as an alliance to ensure the ecological and economic and social gains are actually delivered to all sectors, to all ecosystems and to all communities," says DENR Sec. Maria Antonia Yulo-Loyzaga.
"What we're asking here today is to join us, together with WWF and our partners in the country of Norway, in a whole-of-government and whole-of-society effort towards building a green solid waste management industry in the Philippines through recycling, upcycling, removal and reuse of plastics throughout our economy."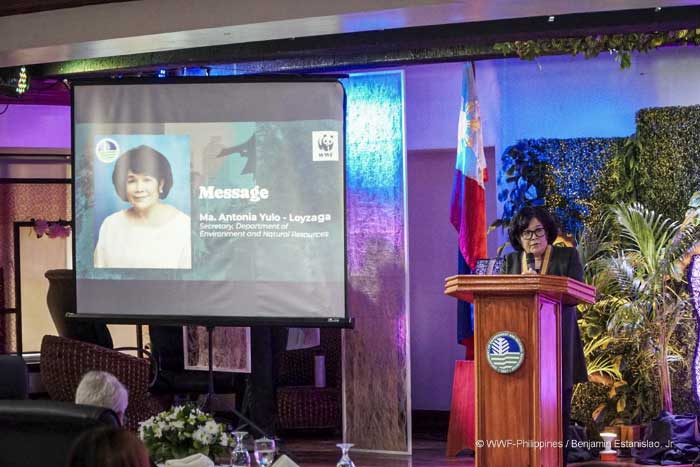 WWF-Philippines, through its Next Generation Council, launched the Ayoko ng Plastik campaign in 2018 with the aim to spark conversations about plastics, its impacts, and how to address this environmental issue. The campaign was successful in building a community through its dedicated Facebook page, reaching over 10,000 members within months from its launch. Before this, WWF-Philippines' Education for Sustainable Development has already been conducting workshops on waste segregation, dating back its work towards improving solid waste management systems in the Philippines to more than two decades.
The NPIN initiative eventually became WWF's holistic approach towards addressing plastic pollution, with the aim to stop the flow of plastics into nature by 2030. Since then, the initiative launched several projects, empowering communities and social enterprises, pushing for policies and releasing studies on proper waste reduction and management.
"WWF's NPIN network has grown and is continuously growing. We are now working in 10 LGUs, 3 port management offices, and are renewing our reduction/management partnerships with at least 20 businesses. It is still a long way ahead but I believe that we will get to #ChangetheEnding for the environment with this driven network," says Czarina Constantino-Panopio, NPIN Program Manager.
Among the milestones of NPIN was its advocacy work on the Extended Producer Responsibility Bill, resulting in its enactment into law in 2022, effectively enforcing a system of accountability for big corporations with regards to their plastic footprint. NPIN lobbied the policy for years while consulting with stakeholders for their inputs.
Philippine Senate Committee on Environment and Natural Resources, Senator Cynthia Villar, reiterated the call to curb plastic pollution in the country through a pre-recorded video message. Senator Villar was one of the champions of the EPR Law.
"The plastic waste problem is a global threat and it is escalating at a rate that demands our immediate attention," says Villar. "Working together, we can ensure a healthier, more sustainable and plastic free world for future generations."
NPIN also launched the Plastic Smart Cities (PSC) project which garnered the commitment of cities in different landscape archetypes across the country (lowlands, highly urbanized cities, coastal communities and islands) to implement solutions to reduce and divert their plastic waste. So far, PSC has worked with Donsol in Sorsogon, Davao City, the Municipality of San Isidro in Davao Oriental, and the Island Garden City of Samal, and working towards building potential partnerships with Siargao, Palawan and Cagayan De Oro City.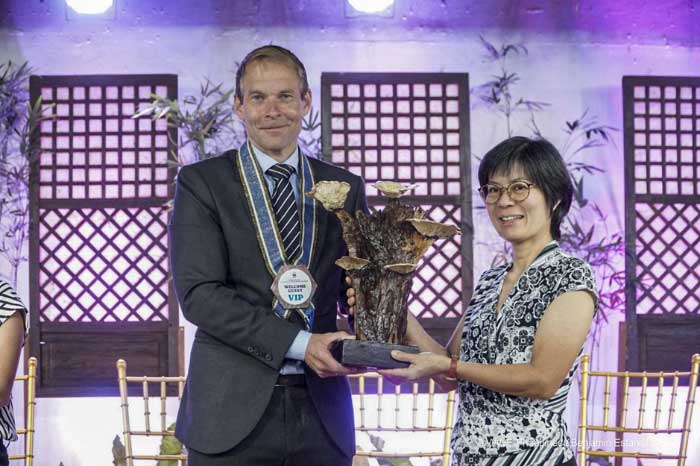 With guidance from WWF Norway, NPIN also piloted plastic waste interventions at three major ports: Port of Batangas, Manila North Harbour Port and Port of Cagayan De Oro, which included improvements in waste segregation, plastic collection and waste diversion by constructing material recovery facilities.
Both projects included crafting baseline studies on the state of waste management systems in ports and action plans, detailing ways to sustain the new systems they implemented.
The Norwegian government has been actively supporting initiatives in addressing plastic pollution not just in the Philippines but even in the regional and global level. Norwegian Ambassador to the Philippines, H.E. Christian Lyster highlights Norway's unwavering support in the advocacy and recognizes the collective hard work from various partners which was essential to the work on addressing plastic pollution in various levels.
"Norway has been working closely with the Philippines and its ASEAN peers for knowledge-based solutions to promote sustainability and to address plastic pollution," says Ambassador Lyster. "Norway recognizes the importance of international cooperation in solving these issues without borders."
NPIN's work highlights the need to properly integrate communities such as waste workers in solutions through engagement and participation. NPIN has also supported initiatives like the Women in Waste Economic Empowerment program which capacitated women waste workers in Metro Manila such as junk shop owners, aggregators and sweepers to become leaders of waste management in their communities by providing management training and mentorship, and grants to jumpstart their businesses. Furthermore, through the PSC project, NPIN aims to develop and craft solutions together with these communities.
These piloted solutions to date have reduced at least 16,000 kg of plastic waste, collected at least 38,000 kg of waste, and diverted at least 150,000 kg of plastic waste from landfills. WWF's NPIN network has grown and is continuously growing, now working in 10 LGUs, 3 port management offices, and renewing reduction/ management partnerships with at least 20 businesses.
With less than a decade left before the 2030 deadline, NPIN continues to strive for more milestones and projects while building on the gains it achieved in the past few years. WWF-Philippines continues to actively advocate for the government, businesses, policymakers and key stakeholders to support and uphold the Global Plastics Treaty.
"We remain committed to make No Plastics in Nature a reality. This is in line with our mission of building a future when people and nature thrive…I can say that we can be courageous and ambitious about the next steps and bigger goals to go after because we are together, because we are a network," WWF-Philippines Executive Director Katherine Custodio.