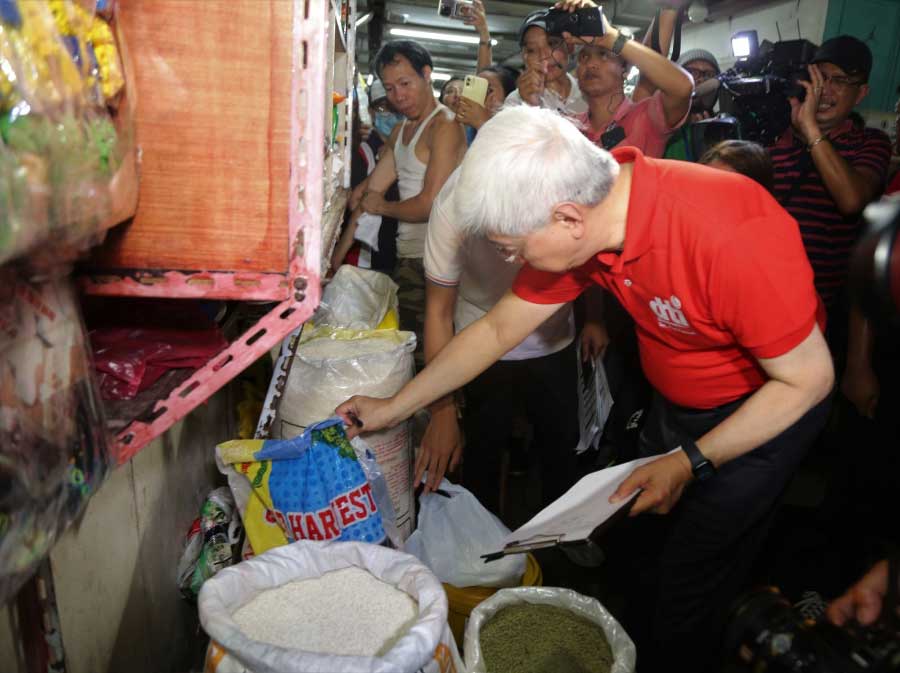 By Rjay Zuriaga Castor
Rice retailers in Western Visayas will not be penalized yet if caught selling well-milled rice and regular milled rice beyond the imposed price ceiling, the Department of Trade and Industry-Western Visayas (DTI-6) said on Tuesday, September 5.
DTI-6 officer-in-charge director Ermelinda P. Pollentes said the region is "not in that stage yet" to sanction retailers who will violate the government-imposed retail price caps.
"At this point in time, it is too early to have that with us here in Region 6 because we still do not have the profile. We want to know that before we take any action. Siyempre dapat evidence-based. We do not want to preempt… We are not in that stage yet," she explained.
Executive Order No. 39, which mandates a price ceiling for regular milled rice of P41 per kilo and P45 per kilo for well-milled rice, takes effect on September 5.
Pollentes noted that DTI-6 and Department of Agriculture-6 (DA-6) will start profiling and monitoring rice retailers from Tuesday afternoon until Friday.
"We will have a daily monitoring for the week and then we will wait for further announcements until after because we are still in the process of verifying and profiling [the] affected retailers," she said.
Pollentes said they "will do the necessary measures along the way when we find out anything that is violating this price ceiling" after the profiling this week.
"We are not here really to be enemies of the retailers. We want a win-win. That's why we would like to determine how extensive [the losses are], where are they getting the rice supply, and any problem on the logistics so we can assist them even in the purchasing later on," she added.
Pollentes added that they have agreed with the DA-6 to use a common monitoring form to assess pricing and determine retailer losses.
"We will have a consolidated monitoring para makita gid ang effect sa tanan nga nagabaligya sang bugas here in Region 6," Pollentes said.
While DA-6 will monitor prices and profile retailers in wet markets, DTI-6 will oversee supermarkets and grocery stores.
In the profiling, retailers will be asked about their inventory, purchase prices, the extent of losses due to the mandated price ceiling, and the sources of their rice supplies, among other relevant information.
The collected data will then be forwarded to the DTI central office for clear guidelines on how to mitigate the effect of the mandated price ceiling on rice retailers.
"We believe that retailers will be cooperative with us because this is a temporary measure. That they will help us along the way, to comply with the suggested price ceiling," Pollentes added.
As one of the largest rice-producing regions in the country, Pollented stressed that the situation in other regions is different.
"Our situation here is different because we are a rice-sufficient region. Medyo ang problema is really with those deficient in rice supply. But sa atun, rest assured [that] we are really fully covered," she said.
Pollentes highlighted that the executive order is just a temporary measure and Ilonggos need not worry because of the nearing harvest season of rice.
DTI-6, DA-6, and the regional offices of the National Food Authority and Bureau of Plant Industry convened for a meeting prior to the press conference.