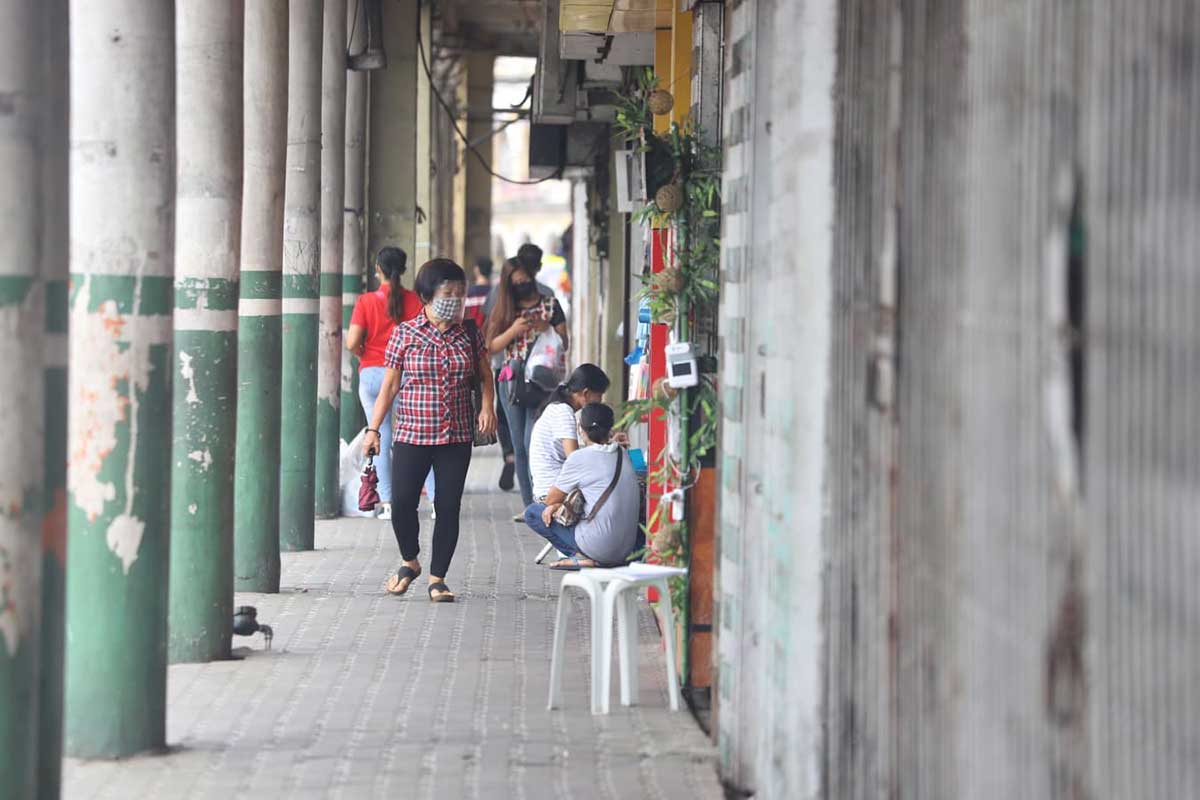 By Joseph B.A. Marzan
The Department of Health-Western Visayas Center for Health Development (DOH-WV CHD) cautioned against interpreting Iloilo City's "promising" trend in coronavirus disease 2019 (COVID-19) cases as an easing of the surge.
Based on the DOH-WV CHD's Community Quarantine Decision Framework (CQDF), Iloilo City is currently a Moderate Risk area for COVID-19.
This is according to its 2-Week Growth Rate (2WGR) and Average Daily Attack Rate (ADAR), which were based on cases reported from July 23 to August 5, 2021.
The city's 2WGR (the rate of the growth in the number of cases over 14 days) is at -18 percent, while its ADAR (the number of cases per 100,000 population over 14 days) is 15.02 percent.
The DOH regional office's designated spokesperson, National Immunization Program Coordinator Dr. Daphynie Teorima, pointed out that the city's 2WGR was lower in the last week.
Teorima cited the region's August 5, COVID-19 situationer, which indicated that Iloilo City logged a -22 percent 2WGR based on the number of cases from July 20 to August 2.
But Teorima said the public should remain cautious since the change in numbers mean that the current surge in the city has not yet dwindled down.
"Last time, Iloilo City had a better figure, at -22 percent last [August 5], so we cannot say that there is a consistent downtrend of cases since these figures are still vacillating," said Teorima in a virtual press briefing Monday.
Iloilo City's Health Care Utilization Rate (HCUR), which refers to the number of COVID-dedicated beds and mechanical ventilators, is 70.41 percent, lower than 71.38 percent on August 5.
REST OF THE REGION
The DOH-WV CHD's CQDF indicated that as of August 8, the entire region is at Low Risk, despite Guimaras and Aklan being at Moderate Risk, and Antique being at High Risk.
Capiz, Iloilo province, Negros Occidental, and Bacolod City are all at Low Risk.
Antique has the highest 2WGR (58 percent), followed by Guimaras (9 percent), Iloilo province (-2 percent), Aklan (-7 percent), Capiz (-10 percent), and Negros Occidental and Bacolod City (-44 percent each).
As to the ADAR, Aklan still leads (23.16), followed by Antique (8.51), Iloilo province (6.68), Bacolod City (6.42), Guimaras (4.66), Capiz (3.84), and Negros Occidental (1.61).
Aklan follows Iloilo City as to the HCUR (66.53 percent), then by Guimaras (66.52 percent), Iloilo province (57.66 percent), Antique (53.88 percent), Capiz (52.53 percent), Negros Occidental (39.34 percent), and Bacolod City (39.34 percent).