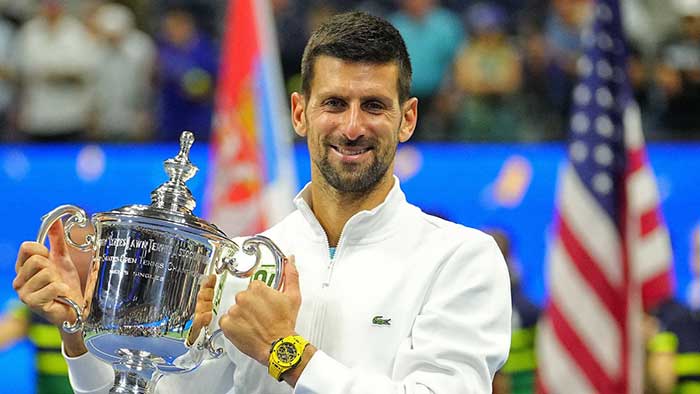 By Leobert Julian A. de la Peña
Novak Djokovic may have won the most Grand Slam major championship titles in professional men's tennis history but one shining medal is still missing under his belt.
After four failed campaigns in the Olympics, Djokovic announced that he will be attempting to clinch the elusive gold medal and represent Serbia in Paris next year.
"My plan for now is to play the Olympic Games, so I'm hoping that I will be able to play, that I will be ready physically and mentally," said Djokovic.
Djokovic kicked off his Olympic career way back in 2012 when the global games was held in London. He wasn't able to deliver for Serbia and tried his luck again in the 2016 Rio edition.
Despite climbing up in the rankings, Djokovic failed to win a gold medal again. He suffered the same fate when he joined in the 2008 Beijing Olympics and the most recent in Tokyo.
Djokovic has been on a roll this year after bagging the 2023 US Open and French Open championship titles that increased his Grand Slam tally to 24, the most won by any male.
The Serbian ace revealed that he needs more time to recover after the strenuous schedule he had this year and is hoping to reach optimum level a month before the Paris Olympics.
"I don't feel very fresh, obviously, after an exhausting several months with a lot of tennis and a lot of matches but I think this is in a way a positive tiredness I feel because of the success I had in America," added Djokovic.
Depending on his health, Djokovic will still maximize the major tournaments that will kick off before the Paris Olympics begin on July 26, 2024.
If Djokovic decides to participate in all Grand Slam competitions that will take place before the Olympics, he will have to weather the storm and preserve his body to give his 100% for the Serbian national team.