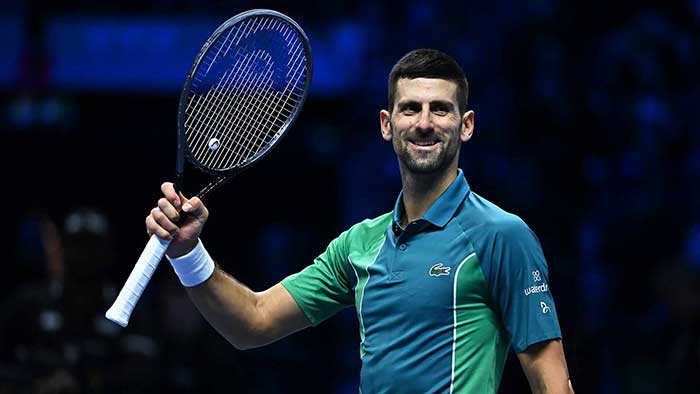 By Leobert Julian A. de la Peña
Serbian tennis superstar Novak Djokovic will once again end the year with a bang after the Association of Tennis Professionals (ATP) ensured his world no.1 ranking for the rest of the playing calendar.
The secured world no. 1 spot was solidified after his victory over Holger Rune at the 2023 Nitto ATP Finals tournament last November 12, 2023.
Djokovic came out with the win, 7-6, 6-7, 6-3, and just extended his record for the eighth time while also staying at the no. 1 spot for the 400th week.
After his win over Rune, the ATP then posted an appreciation video dedicated to Djokovic on their official X account.
"It means a lot.  I won Paris, which put me in a much better position rankings-wise, and I knew coming into Turin I only needed to win one match. A big goal is achieved, everything else now is a bonus," said Djokovic.
Djokovic kicked off his 2023 blazing hot after winning the Australian Open and the French Open, taking down Stefanos Tsitsipas and Casper Ruud in the grand finals, respectively.
However, Carlos Alcaraz denied him of a Grand Slam streak when he beat him in the championship match of the 2023 Wimbledon before redeeming himself in the US Open against Daniil Medvedev.
After the Grand Slam tournaments concluded, Djokovic decided to tour around the world, joining several Masters Open tournaments.
Just a week ago, Djokovic asserted his mastery over Grigor Dimitrov to cop his seventh Paris Masters title.