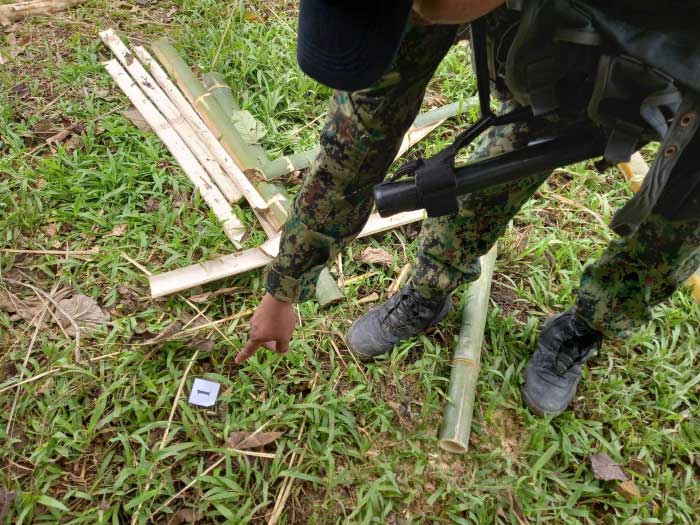 By Glazyl Y. Masculino
BACOLOD City – The New People's Army (NPA) claimed another killing of a farmer, whom they alleged to be an intelligence asset of the military in Negros Occidental.
In a statement released last Saturday, the Roselyn Jean Pelle Command (RJPC)-NPA, said that it ambushed Jomarie Nabeses, 41, of Barangay Cambayobo, Calatrava town on June 10.
Based on police investigation, the victim was working at his rice field in the said village, when he was shot several times by unidentified armed persons.
Police recovered from the scene a dud bullet of .45 caliber, a fired cartridge of .45 caliber, and three fired cartridges of 5.56 mm.
The rebel group said that the victim was allegedly responsible behind the raid of one NPA unit in the said village in 2010 that killed one rebel.
He was also being accused of giving information to the government forces about the whereabouts of Felix Susas Jr. and his companions that led to their arrest early this year.
According to the Army, Susas, a commander of SYP Platoon and secretary of Northern Negros Front (NNF), is facing two murder complaints for the death of Renato Estrebillo on August 12, 2022, in Barangay Marcelo, and Barangay Lalong Captain Benjamin Javoc on August 26, 2022, all in Calatrava town.
Police Major Ronald Santillan, town police chief, said that the Army's 79th Infantry Battalion (IB) denied that Nabeses was an intelligence asset of the Army in the town.
"We cannot confirm their (NPA) claim. Still ang case is under investigation as to the identity of the suspects," he added.
Early this month, the Mount Cansermon Command -NPA, also claimed the death of 36-year-old Michael Soledad in Barangay Carabalan, Himamaylan City on June 2.
Ka Dionesio Magbuelas, spokesperson of the rebel group, said that Soledad had an alleged participation in a raid of one NPA unit at Sitio Canagbaan, Barangay Carabalan on March 1, that killed their four comrades.
The group also alleged that Soledad was an intelligence asset of the 94th IB.
Based on police investigation, the victim was having a drinking session with some friends, when one of the two perpetrators arrived and shot him twice.
Soledad's death came a week after the same rebel group also claimed the killing of another alleged intelligence military asset in Barangay Buenavista, Himamaylan City on May 25.