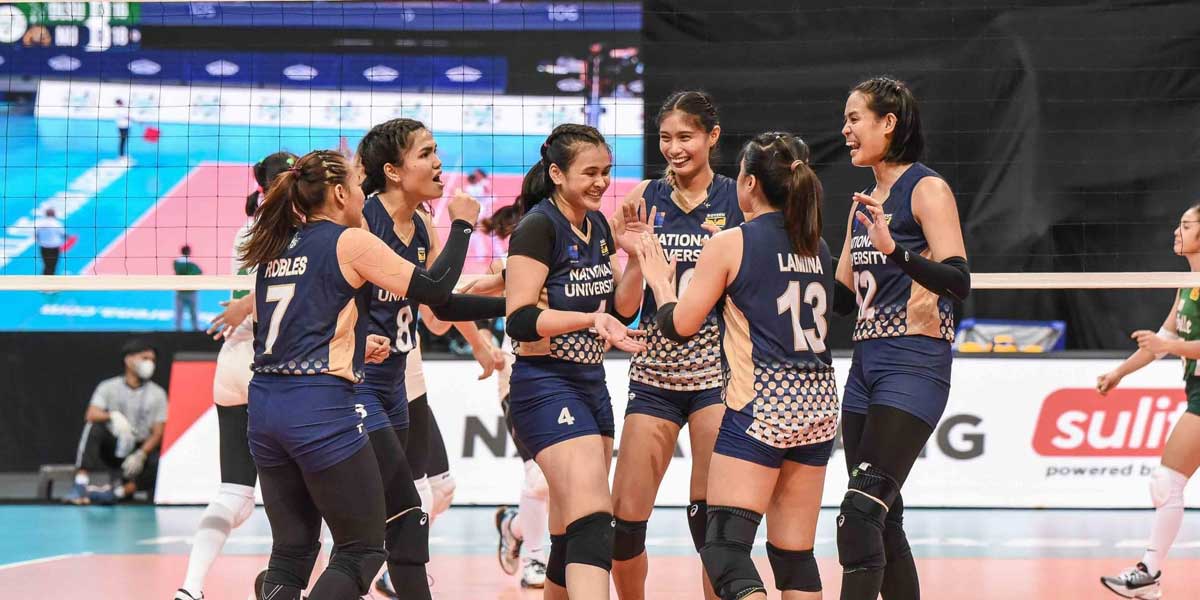 By Leobert Julian A. de la Peña
The National University Lady Bulldogs capped off its magical UAAP Season 84 women's volleyball campaign after earning an outright grand finals ticket with a perfect 14-0 elimination round record.
NU continued its hot offensive streak and carried its momentum from their last game against the University of Santo Tomas (UST) Golden Tigresses, 25-22, 29-27, 25-17, in their last elimination game of the season.
It was a thrilling nip-and-tuck affair in the first two sets as the Golden Tigresses fought with all their might and kept things close but the Lady Bulldogs' killer instinct rose to the occasion and edged them by just a total of five points.
Alyssa Solomon once again stepped up to the challenge and led the Lady Bulldogs with her 12 points with several crucial conversions made in the tightly-contested second set.
NU showed heart during the second set after going down 20-22 and spearheaded a 4-1 run to regain the lead at 24-23.
However, UST fought back and pushed the set to an extension but Lams Lamina and Sheena Toring provided the exclamation point to grab the 2-0 set advantage.
It was all NU in the third as UST showed signs of fatigue and became their lowest scoring set since hitting the 20-point mark in the first two.
It was a balanced NU attack as the team also got solid contributions from Cess Robles and Bella Belen aside from Solomon, Lamina, and Toring.
With the huge win, the Lady Bulldogs will have a long lay-off before determining their opponent in the finals.