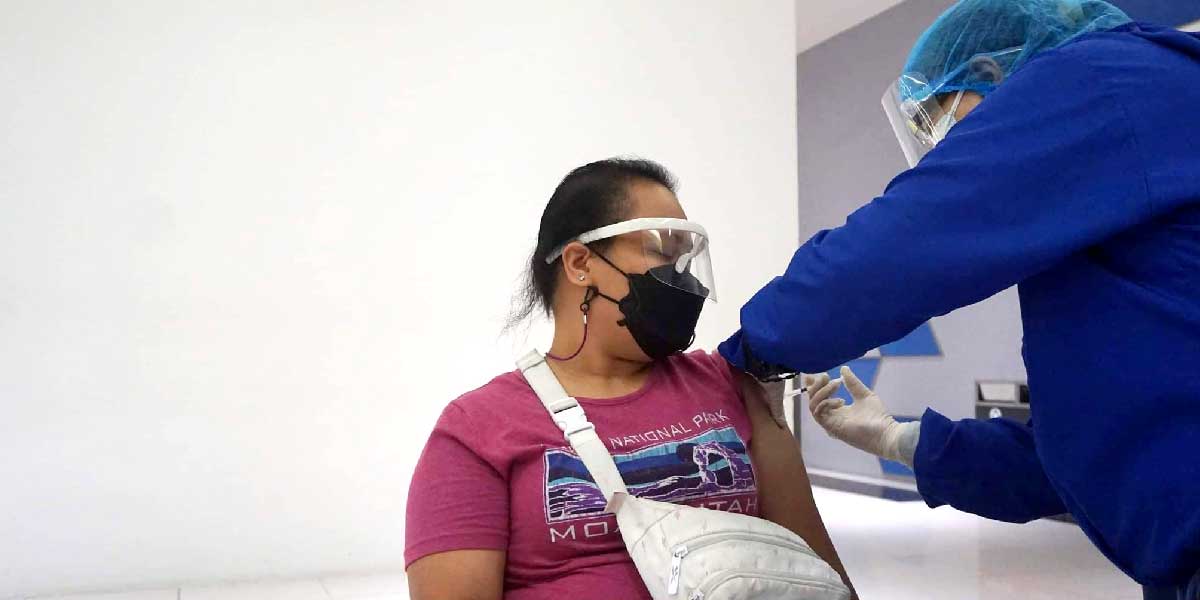 BACOLOD City – The Bacolod City government has included nursing students, faculty of nursing schools and their family members in its priority list for vaccination to further strengthen its Covid-19 response.
Mayor Evelio Leonardia, concurrent chair of both the Emergency Operations Center-Task Force (EOC-TF) and Covid-19 Vaccination Council (CoVaC), said the move was reached following his online meeting with deans of different nursing colleges in Bacolod on August 28.
Since our nursing students will eventually become frontliners in the city's fight against Covid-19 and other emerging health concerns, it is imperative that they get vaccinated now, Leonardia said.
This way, he continued, "we keep our communities safe as well as our loved ones."
Also attending the online meeting were Vice Mayor El Cid Familiaran, who chairs the city's Inter-Agency Task Force; City Administrator Em Ang, concurrent executive director of EOC-TF and CoVaC coordinator; OIC City Health Officer Dr. Edwin Miraflor Jr., EOC Deputy Medical Dr. Chris Sorongon, and EOC Secretariat Head and Executive Assistant Teresa Manalili.
Nursing school deans attending the meeting included Dr. Jocelyn May Flor Cadena of the University of St. La Salle (USLS), and Dr. Sheila Arnibal of the College of Allied Medical Health Sciences of the University of Negros Occidental-Recoletos (UNO-R).
Other attendees were Reyma Magbanua and Renato Lacanilao, both of the College of Nursing of Colegio San Agustin Bacolod.
"Vaccination against Covid-19 is what we have been waiting for a long time. We would like to make sure that our nursing students are vaccinated and protected, especially that they will be our frontliners in the future," Ang said.
CoVaC, she said, aims to achieve herd immunity as quickly as possible.
"Our target is to achieve this by the end of this year, so we can all celebrate Chrismas," she said.
Last August 25, Secretary Vince Dizon, deputy chief implementer of the National Action Plan Against Covid-19, announced plans to significantly ramp up vaccinations in Region 6.
In Bacolod, Ang said, the CoVaC is planning to open around 33 vaccination centers in the City.
CoVaC will then accept volunteers from the allied health colleges as part of their exposure to public health work and to help augment the manpower requirement who will administer the vaccines to Bacolod residents.
These students may also play another crucial role in the endeavor by taking vital signs and attending to other health needs of vaccinees.
"Our nurses are indispensable during this crisis. So your sense of volunteerism will be of much help to hasten our vaccination drive. We need it here in Bacolod," Leonardia said.
Leonardia added: "Everybody must help each other here, because it's our only way out." (PIO)