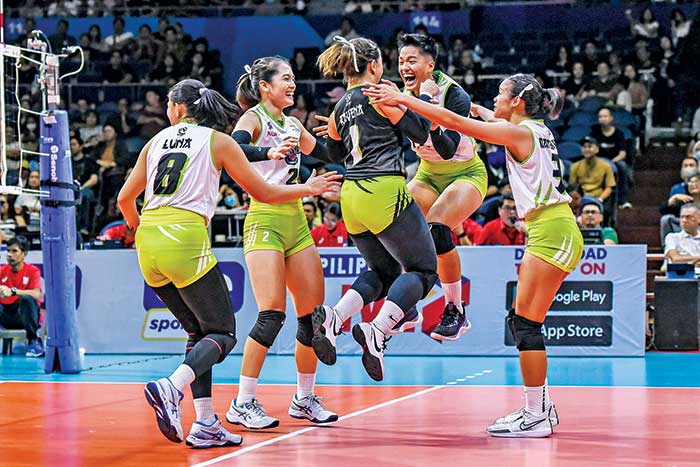 By Leobert Julian A. de la Peña
The NXLED Chameleons earned a much-needed victory over the Akari Chargers, 22-25, 25-17, 25-23, 25-16, that ended a five-game losing spell in the ongoing Premier Volleyball League (PVL) All-Filipino Conference last November 14, 2023.
After kicking off their PVL season on a high note when they outdueled the Gerflor Defenders in their first game, the Chameleons suddenly went flat and lost all five of their next outings.
Eager to bounce back and re-enter the winning column, the Chameleons entered the game against Akari with a sense of urgency.
However, NXLED once again had a bad start as their goal of clinching the tight first set got derailed by their unforced errors.
It didn't take long for the Chameleons to bounce back when they doubled their effort in the middle blocking department that neutralized Akari's attacks.
That then paved the way for their offense to flow led by May Luna who was everywhere on the court, hitting backline winners and cross-court set plays.
Aside from her offensive explosion, Luna was also vital to NXLED's defense as she tallied a total of two blocks to go alongside her team-high 14 points.
The Chameleons then dug deep and worked as a unit to take the second set and equalize the intense affair at 1-1. After another frame win to be at the driver's seat, NXLED just went off and dominated their way to a flawless fourth period.
Jho Maraguinot backstopped Luna with 13 markers built from 11 successful attacks, 11 excellent digs, and nine excellent receptions.
Meanwhile, former Philippine national team setter Kamille Cal had her best game so far after delivering 28 excellent sets and eight points.